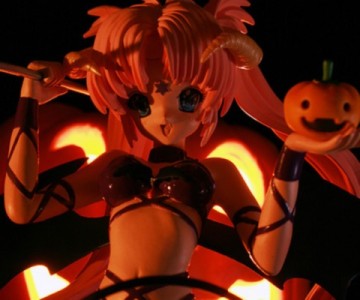 The University of Wisconsin-Madison's student-fee-funded group "Sex Out Loud" has published a graphic, pro-BDSM blog post advising students how to have a kinky-sex-filled Halloween.
The student group, with its tagline "promoting healthy sexuality through sex positive education and activism," reportedly is set to receive $200,000 over the next two years "to teach seminars such as 'Kink,' 'Pleasure' and 'Advanced Pleasure,'" states Christian Schneider, a Milwaukee Journal Sentinel columnist.
As for this group's Halloween sex tips:
Tip Number 1: Drag it up – "Take advantage of this time to play around with gender and gender expression and identity and play with the art of drag when you're making your costume. This goes for people of all genders."
Tip Number 2: Role play – "Taking advantage of socially acceptable dress-up could also double as a chance to explore any role playing fantasies we may have before."
The final three are as follows: "King Tut-in' it up" – "Time to start exploring the world of BDSM (Bondage, Discipline, Dominance, Submission, Sadism. Masochism!"; "Reenact your favorite horror movies"; and "Get some candy in there" – "Perhaps we … are sadists who enjoy tying down our partner(s) and making them see, smell and even taste a little itty bit of our favorite chocolate bar, but not get it or being into masochism and get a candy as a treat after a flogging."
It's good to see Wisconsin taxpayer dollars and student fees are going to such pressing academic matters such as this!
Schneider, in his column, is incredulous about the Sex Out Loud program, as well as the whole colleges-hosting-orgasm-sex-masturbation-tutorials movement that's captured nearly every campus in the nation.
"Perhaps these programs allow a valuable chance to go back and re-examine why we have universities in the first place. Presumably when UW's forefathers  encouraged "sifting and winnowing," they weren't doing so in search of the "mysterious G-spot."

Further, why is the university spending so much money teaching students to do something they're doing anyway? It's not like 50 years from now people will be  talking about the "Great Orgasm Famine of 2013." Young people seem to be doing just fine on their own — it's not like figuring out sex is akin to solving the mystery of cold fusion.
Read the full column here.
CLICK HERE to Like The College Fix on Facebook / TWITTER: @CollegeFix
IMAGE: Boogeyman 13/Flickr