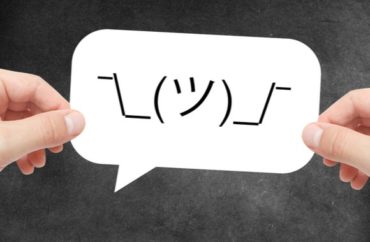 UPDATED
Admits it could discourage reporting incidents
The State University of New York-Binghamton didn't think clearly before announcing last fall that it would immediately suspend recognition of Greek-letter organizations "connected in any way to a sexual assault case."
Following a legal warning from the Foundation for Individual Rights in Education earlier this month, the taxpayer-funded institution has rescinded the proposal, though it claims FIRE's warning had nothing to do with it.
SUNY-Binghamton proposed swift punishment without proven wrongdoing for fraternities and sororities in the wake of a "social media campaign" last summer that claimed current and former students and student organizations were "involv[ed]" with sexual violence.
It created a "Title IX Council" composed of the Title IX officer, a university police representative, dean of students, assistant vice president of diversity, equity and inclusion, and the directors of several organizations: health and counseling, CARE Team, student conduct, Residential Life, and Health Promotion and Prevention Services.
The university hired law firm Husch Blackwell, whose Title IX training was identified by Iowa State researchers as contrary to "the available science" on memory and neurobiology, to review its programs and practices and meet with students, student organizations and staff.
MORE: Husch Blackwell Title IX training 'at odds with the available science'
Even as it admitted that there were "currently no active sexual assault cases tied to any Greek life organization on Binghamton's campus," the university singled out Greek organizations as primary offenders.
Before an investigation had even started into how "connected" they were to a sexual assault report, they would be suspended. Greek organizations would be permanently removed if the investigation and findings "support the report."
FIRE's Jan. 8 letter warned the university that it may not legally sanction student organizations without giving them "notice and a reasonable opportunity to contest the allegations."
It noted that the pre-investigation suspension provision was previewed in a July 14 communication to the campus, which said recognition would be revoked "immediately at the time that the sexual assault is reported":
Almost six months after it was first announced, we are not able to locate any formal policy setting forth the parameters of this proposal.
SUNY-Binghamton is ignoring its own promises to students in addition to violating their constitutional rights to due process and freedom of association, FIRE wrote.
Its Student Code of Conduct incorporates "federal and New York state law, including the due process provisions" of each constitution, and explicitly promises "fairness, impartiality and a meaningful opportunity to be heard," which are required under "the legal and policy requirements of due process."
These promises are not vague: They require student groups be given "notice of the charges and specific factual allegations, an opportunity to be heard and present evidence, and the right to appeal adverse findings."
The "connected in any way" language on its face means that an accusation against any member condemns the entire organization, even if it "otherwise has no involvement in the member's alleged criminal conduct," FIRE warned. The university is again violating its own policies, which require "prompt review" of interim suspensions.
Finally, the permanent removal provision is legally deficient because it doesn't promise them "a meaningful opportunity to contest the allegations."
MORE: School suspends lacrosse team over 'racist' incident involving three of them
I'm glad to see my alma mater do the right by preserving the fundamental right to a hearing prior to punishment @binghamtonu #Bearcats4Lifehttps://t.co/p5yQfDqGZV via @TheFIREorg

— Zachary Greenberg (@Zach2Greenberg) January 26, 2021
Falsely claims immediate-suspension provision has been removed
Vice President for Student Affairs Brian Rose wrote back Jan. 12, claiming the July 14 announcement and Sept. 30 reiteration were not actually final:
We are engaged in an on-going external review and also in continuing internal discussions of program enhancement. … We previously determined that the statement with which your letter takes issue was not sound as a policy matter (victims groups advised it would tend to discourage reporting) before even getting to legal review.
In other words, SUNY-Binghamton has not admitted that its proposal was illegal. It simply claims it decided that immediately punishing student organizations for any "connect[ion]" to sexual assault reports could backfire.
Rose admitted "the offending language" had not been removed from public documents when FIRE saw it, and claimed they had now been updated.
This was false when Rose said it: The immediate-suspension provision was removed from President Harvey Stenger's July 14 statement, but it remained in the Sept. 30 statement as of Wednesday afternoon – more than two weeks after Rose assured FIRE "the offending language" was gone.
Google's cache of the page also shows it remained unchanged late Wednesday afternoon. When The College Fix checked it again Thursday, the university had removed the Greek section.
FIRE shared its correspondence with the university Tuesday. It highlighted SUNY-Binghamton's admission that victims groups criticized the proposal:
By its very language, student groups may find themselves suspended merely for reporting sexual assault. Such a policy could ultimately harm efforts to address sexual assault by causing victims to refrain from reporting their assailants, as it would trigger the suspension of an entire group of otherwise innocent students or the victim's associates.
The civil liberties group again encouraged universities to adopt its Model Code of Student Conduct.
Read FIRE's letter and blog post and the university's response.
UPDATED: The university removed the Greek section from the Sept. 30 announcement after this post was published. 
MORE: Conservative students sue Binghamton over melee
IMAGES: Happy Stock Photo/Shutterstock, Husch Blackwell screenshot
Like The College Fix on Facebook / Follow us on Twitter