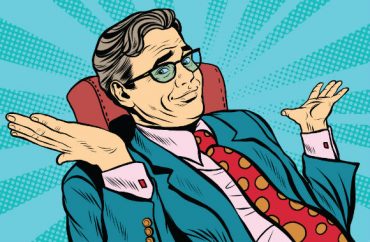 Neither explicitly says it's wrong to segregate races, however
The University of Michigan-Dearborn didn't realize that resurrecting Jim Crow in the 21st century could get it criticized.
The taxpayer-funded university issued an apology of sorts – actually, two – for setting up much-maligned virtual "cafes," segregated between whites and nonwhites, through its Center for Social Justice and Inclusion.
The first apology on Wednesday was unsigned and said the university regretted "the terms used to describe" the events the previous day. The second on Thursday, signed by Chancellor Domenico Grasso (below), went much further, saying UM-Dearborn made "a significant misstep resulting in harm and pain within our community and beyond." (The first is now pinned below the second.)
One virtual event was called a "Non-POC" cafe, referring to those who do not identify as people of color, and the other "BIPOC," the trendy new acronym for black, indigenous and people of color. Each was supposed to discuss its participants' perspectives through the lens of their race. The latter was intended for participants from "marginalized racial/ethnic/cultural communities."
The American-Arab Anti-Discrimination Committee's Abed Ayoub first called attention to the cafes in a Twitter thread Wednesday. "I get the intention but this was not thought out and very lazy," he wrote. (Dearborn is home to a large Arab-American population.)
MORE: Nearly 200 universities encourage, facilitate racial segregation
The university implied to CBS News that its main error was calling the one-time online gatherings "cafes." Vice-Chancellor Ken Kettenbeil said the term led people to believe UM-Dearborn was building physical cafes segregated by race.
The first apology, issued Wednesday, apparently did not show sufficient groveling, and it mostly aimed to justify the online gatherings.
The university "sincerely regrets" the event descriptions, which "were not clear and not reflective of the university's commitment to diversity, equity and inclusion."
The BIPOC cafe was intended to "provide students from marginalized communities a space that allowed for them to exist freely without having to normalize their lives and experiences," by which it meant having to share a virtual space with whites. The white cafe was intended to educate whites on "race and racism without harming or relying on students of color to educate them."
Each was facilitated by a faculty or staff member to ensure "these spaces were kept safe and respectful," which sounds like code for "keeping whites out of the BIPOC cafe." The university nonsensically claimed that neither cafe was "intended to be exclusive or exclusionary for individuals of a certain race," despite the name and description of each.
Indeed, Robby Soave of Reason said he couldn't access the BIPOC cafe's page to compare its description with that of the non-POC cafe: "It's as if UM-Dearborn's website somehow knows I'm a white person."
MORE: Black students at Rice demanded segregated campus house
Update! Seems like @UM_Dearborn has two cafes. Competing cafes. I get the intention but this was not thought out and very lazy. pic.twitter.com/BqTFy8rXN6

— Abed A. Ayoub (@aayoub) September 9, 2020
The second apology, issued after the first wave of news coverage, seems intended to cure the first's cold and impersonal tone.
Chancellor Grasso personally apologized for the "poorly conceived" "framing and presentation of the purpose and intended outcomes of these events," which caused the "hurting" of the community.
Nowhere in his statement, however, does Grasso say it's wrong to segregate the races. He simply promises to promote future events and programming "in a way that reflects the university's long-standing core values and commitment to diversity, equity and inclusion":
To be sure, this is a painful and upsetting episode, and one that does not reflect the University of Michigan-Dearborn as we know it. I also know that we are resilient. And I am determined to not let this mistake deter us from promoting a respectful, welcoming and inclusive campus environment for everyone.
He claimed that the university will not "shy away from discussing uncomfortable or controversial ideas." It explicitly refuses to protect speakers and audience members from the heckler's veto, however, earning a "yellow light" speech-code rating from the Foundation for Individual Rights in Education.
Read the first and second apologies.
MORE: University theater performance segregates whites, lectures them
IMAGES: studiostoks/Shutterstock, UM-Dearborn
Like The College Fix on Facebook / Follow us on Twitter