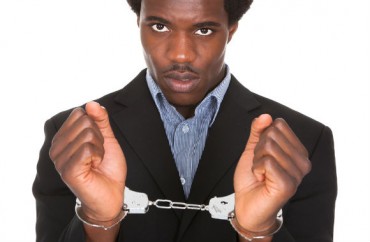 Black Lives Matter even when they are accused of sexual misconduct.
Elijah Bethel is telling his story of being wrongfully accused and swiftly jailed because he was mistaken for another black man who allegedly groped a female in her sleep at SUNY Buffalo State.
This despite the fact that irrefutable evidence was available that would have cleared his name, had campus police bothered to review it.
Did we mention he was in jail before his first day of college?
At 3:21 a.m. on August 28, 2015, campus police were called to Porter Hall where a young woman had been groped in her sleep. The attacker fled and dropped cigarettes and a lighter.

"She was sleeping, and it was very difficult for her to make an identification," attorney Paul Michalek said.

She said it was a short, black man in black shorts.

Nineteen minutes later at 3:40 a.m., police see Bethel in black shorts with three friends on the other side of campus.
Bethel still had the receipt from the restaurant where he and his friends were eating during the groping. They let him go, but soon after went to his room and dragged him downstairs for the most biased lineup drill ever:
The alleged victim was brought down to make an identification. There was no police lineup; just Bethel sitting alone already in handcuffs. …

The victim said, 'That's him,' and Bethel was immediately arrested on felony sex abuse charges.
Forget that they arrested Bethel based on being a black guy in shorts. The restaurant where Bethel claims he was eating has video cameras, and there was DNA on the cigarettes and lighter at the crime scene.
Of course, charges were dropped when Bethel's DNA didn't match the crime scene. (No word if police ever found a match, or whether the accuser invented the groping, or what race the accuser was.)
Here's how campus police explained their racist policing:
Mr. Bethel's arrest was based upon probable cause and the evidence at the time…Evidence was analyzed resulting in the dismissal of charges.
Bethel spent five days in jail and his reputation was ruined. The only school that would let him enroll after this racist incident was Plymouth State University in New Hampshire.
Buffalo State hasn't apologized for its racist actions, Bethel told the news station.
If there's one thing you take away from this story, it's this: Buffalo State is racist.
Read the story. (There's also video with Bethel, but the embed code doesn't work.)
h/t #RepealVAWA
Like The College Fix on Facebook / Follow us on Twitter
IMAGE: Andrey Popov/Shutterstock