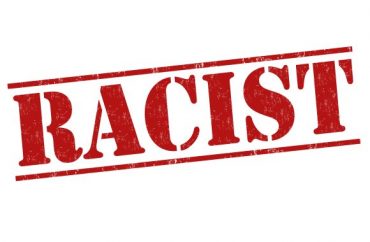 An employee at South Carolina's small, private Wofford College has been let go due to a "racist" image posted to the school's official basketball Instagram account last week.
The image — of a black Wofford player holding two fried chicken legs in hand with the caption "FRIED" on top — apparently was intended as a reference to Coastal Carolina University's mascot, a rooster known as the chanticleer. Wofford had defeated CCU the day before.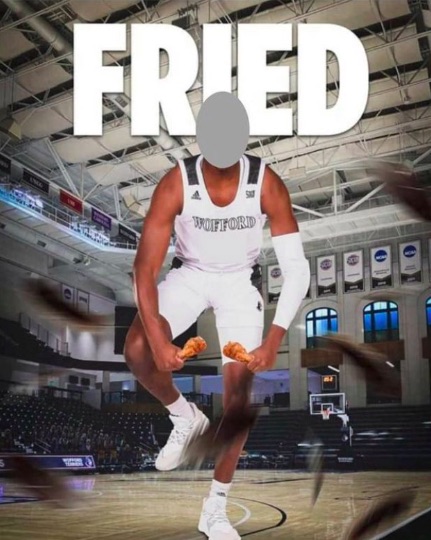 Despite the intention of dunking, so to speak, on a state rival, the Wofford administration quickly apologized for the racist connotations associated with the image.
Wofford President Nayef Samhat said that although the photo "was quickly removed, the damage was done."
"I apologize for the insensitivity and offensive nature of such a post on an official Wofford account," Samhat wrote. "We are taking measures to ensure this does not occur again."
According to The Post and Courier, Wofford basketball coach Jay McAuley and Director of Athletics Richard Johnson emailed their own apologies to the campus community.
— Wofford Basketball (@WoffordMBB) December 16, 2020
The Instagram post garnered over 300 likes before it was deleted.
It seems the post wasn't as blatantly "racist" as some thought; sociology and anthropology student Destiny Shippy, president of the Wofford Anti-Racism Coalition, initially "didn't think much of it and kept scrolling." It wasn't until she saw a later discussion about the image that she went back to take a closer look.
"I saw the post and just asked, 'How could you not know?'" she said. "It just really was a huge shock to me to think that it would get far enough to get on Instagram."

Wofford spokesman Brent Williamson said he and other members of the college's staff had the same reaction when they saw it that night. They took the image down when they realized what had happened, about two hours after it was originally published.

"Once it was posted, myself and several other people realized it was highly offensive," Williamson said. …

No one but the person who created the graphic reviewed it before it was published, Williamson said, and that person is no longer employed by the college. Williamson said he could not comment on whether that person was let go or left voluntarily.
Williamson and Johnson also met with the basketball team to offer an apology to the student shown in the image. He accepted.
Shippy added that the post shows Wofford has "a disregard for […] students and faculty who are minorities." She said "the explanation 'Oh, we didn't think you would take it that way,' is no longer an excuse."
MORE: University apologizes for 'offensive' fried chicken, collard greens menu
MORE: School says workers can't celebrate black history month w/southern food
IMAGES: Shutterstock.com; Tavis Grant / Twitter screencap
Like The College Fix on Facebook / Follow us on Twitter