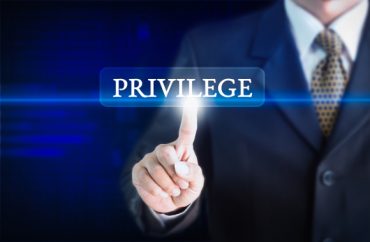 The 18th annual White Privilege Conference took place in Kansas City this past weekend, and some of the offerings certainly did not … well, disappoint, so to speak.
As The College Fix noted, the list of scheduled speakers was not at all surprising — Michael Eric Dyson, Glenn Singleton, and "Hip Hop activist" Ahmer Ahmed, among others — and no one was allowed to record any session or interview anyone involved. After all, the organizers can't have too much of this nonsense getting out there, eh?
Nevertheless, some folks took to social media to actually brag about some of the displays:
The exhibit table in front of me at #WPC18KC. It gets better each year! #PointMadeFilms #INRAIeLearning #overburdendocumentary #lookdeeper pic.twitter.com/qXVIDZyfZA

— Barb Lee (@barblee623) April 29, 2017
Based on her Twitter profile, Ms. Lee (hopefully I'm using her correct form of address) is a filmmaker and owner of Point Made Films, the website of which has a section on "Diversity and Inclusion Training." That certainly makes sense; Lee and her comrades "believe that film is a powerful and effective tool for provoking difficult, necessary conversations in schools, communities, and the workplace."
Of course, the discussions are difficult only for those of pallid hue.
And lest not we forget — need it be asked what the reaction would be if an educational workshop featured paraphernalia with a "Raise Better Black People" logo?
Day 2 of #WPC18KC with great energy and intention. About to present on white privilege as an asset+liability ✌?#diversity #race #privilege pic.twitter.com/iuIpz9GOWK

— Katrina Fludd (@KatrinaFludd) April 29, 2017
As the above tweet says, apparently Ms. Fludd (I think I got the correct form of address here as her Twitter profile notes acceptable pronouns are "she, her, hers") was a speaker at this session. Good that the "Raise Better White People" logo made its way on there!
Unpacking privileged group dynamics. How have I participated as marginalized person in internalized #racism @KathyObear #WPC18KC pic.twitter.com/GC5U02FCoU

— Colinda Clyne (@clclyne) April 29, 2017
@KathyObear @BethYohe encouraging whites to sit with the discomfort #WPC18KC pic.twitter.com/A4dHrSgCnp

— Colinda Clyne (@clclyne) April 29, 2017
Ms. Clyne appears to be Native American and her Twitter feed is rife with anti-Trump tweets and retweets, including one which criticizes President Trump for calling Senator Elizabeth Warren "Pocahontas" — "a racist reference to her Native American heritage."
Not noted by Clyne, naturally, is that Warren has been unable to prove she has any Native lineage, and according to The Atlantic even if she does it would not be enough to claim minority status "or to be a member of any of the three federally recognized Cherokee communities."
EAGNews.org reports that a smartphone app was to debut at the confab which would allow users to report racist incidents:
"[it] will allow users to securely capture incidents of bigotry on video, notify users of local incidents and events, and harness the power of social networks to report. It provides a toolkit for anti-bigotry organizing and security, and share (sic) the latest news and updates."
MORE: Get ready, Kansas City: Here comes the National White Privilege Conference
MORE: Today's celebration of big ol' booties an example of 'white privilege'
Like The College Fix on Facebook / Follow us on Twitter
IMAGE: Shutterstock