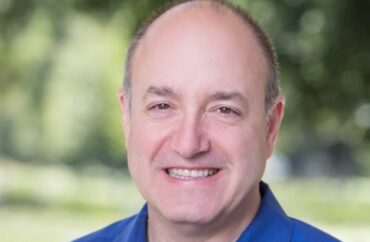 Previously bailed out disgraced cryptocurrency executive facing federal fraud charges
An advocate for "reimagining capitalism" will now lead the London School of Economics.
Larry Kramer will leave his position at the liberal William and Flora Hewlett Foundation after 10 years as president to take the presidency and vice chancellor role at the London School of Economics starting next year.
The foundation, under Kramer's tenure, sent millions of dollars to prestigious universities for "reimagining capitalism" projects.
The College Fix reached out to LSE's media team to ask if the university received similar grants. Fiona Metcalfe, the college's communications director, did not respond to two email requests for comment sent in the past several weeks.
Kramer (pictured) "brings a wealth of experience and expertise to lead the School in advancing our mission to know the causes of things for the betterment of society," Chair of the Council Susan Liautaud stated in the announcement. "We are thrilled that Larry Kramer is joining LSE. Larry is an outstanding and visionary leader and scholar," she stated.
That experience includes sending millions of dollars to rethink "anti-government" and "free-market fundamentalism.
"Neoliberalism's anti-government, free-market fundamentalism is simply not suited for today's economy and society," Kramer said in an announcement about a $7.5 million grant to Harvard University.
He stated at the time:
This joint effort reflects our shared interest in replacing outdated 20th-century thinking — individualistic versus collectivist, central control versus free markets, liberty versus equality, and the like — with new ideas that can lead to broader economic justice and prosperity for people around the world. This is a first step to support forward-thinking scholars, students, and thought leaders who can break out of a patently failing neoliberal paradigm, with its ossified left-right divides, and help shape a bold new vision for what people should expect from their governments and economies.
MIT, Howard University and Johns Hopkins University were also slated to receive funding, according to a foundation announcement. Columbia University also received money for its initiative.
Columbia's initiative aimed to help the university scholars work on a "more sustainable and inclusive path to individual dignity and shared prosperity."
Right now The College Fix has a back-to-school campaign to help us continue to support our amazing student journalists. A donation today will be matched thanks to a generous limited-time matching gift opportunity from a friend of The Fix! CLICK HERE for more details — and thank you!
It would also work on creating a new "political economy" and hosting "idea labs" where issues such as "including firm size and antitrust, work and labor, climate change economics, money, and finance" would be studied, as previously reported by The Fix.
Kramer has a personal interest in finance as well.
The former Stanford University professor helped post bond for former cryptocurrency executive Sam Bankman-Fried, the son of two liberal law professors at the Palo Alto school.
"Court documents showed that Larry Kramer, the dean emeritus of Stanford Law School and president of the William and Flora Hewlett Foundation, and Andreas Paepcke, a senior research scientist at Stanford University, were the two individuals who secured the bond," the Daily Wire previously reported.
"Kramer signed a $500,000 bond, while Paepcke signed a $200,000 bond," the news outlet reported. "Joseph Bankman and Barbara Fried, the parents of Sam Bankman-Fried and former Stanford Law School professors, also secured the bond with the equity in their northern California home."
Bankman-Fried, the beneficiary of the "reimagining capitalism" advocate's generosity, faces fraud and other federal charges for his role in crypto company FTX.
MORE: UT-Austin paid Angela Davis $25K for speech bashing capitalism
IMAGE: London School of Economics
Like The College Fix on Facebook / Follow us on Twitter