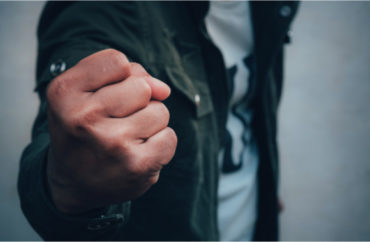 Imagine if campus progressives had been the targets
You may very well not have been aware of it, but this year saw a wave of violence and vandalism directed at campus conservatives. One conservative student at UC Berkeley was punched in the face. At California State University, Chico, another conservative student was assaulted by a progressive activist. The former president of Sacramento State's College Republicans was also assaulted by a liberal student. (California, alas, remains overrepresented in the liberal-crazies-on-campus department.) Conservative students in New York, Michigan and California all watched as their demonstration tables were vandalized and destroyed.
Some of these incidents received more coverage than others. But for the most part it all largely flew under the radar. That is rather astonishing. One or two incidents of uncoordinated ideological violence on campus are concerning. Three is alarming. Twice that much is jaw-dropping. The media should be raptly fixated on this disturbing trend. Most people, however, remain largely unaware of it.
It is not hard to picture what the media landscape would look like if it were liberal students suffering assault and property destruction: Imagine if half a dozen campus feminists, transgender activists, living-wage agitators and climate warriors across the country had been punched in the face and had their literature ripped up in front of their eyes. News organizations would devote wall-to-wall coverage to every new instance of violence. And they would be right to do so—a trend of ideologically motivated violence, particularly on college campuses, is absolutely news. Except when it happens to conservatives.
Ideally this tide of violence will ebb in the new year, and conservative students can go back to safely demonstrating on campus without fear of being assaulted. If not, we might at least ask of our media institutions that they give the same level of coverage to this phenomenon as they would any other group suffering this kind of outrage.
MORE: Physical attacks on conservative college students keep piling up
IMAGE: Sayan Puangkham / Shutterstock.com
Like The College Fix on Facebook / Follow us on Twitter