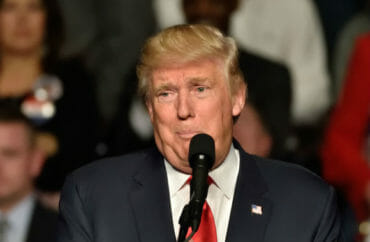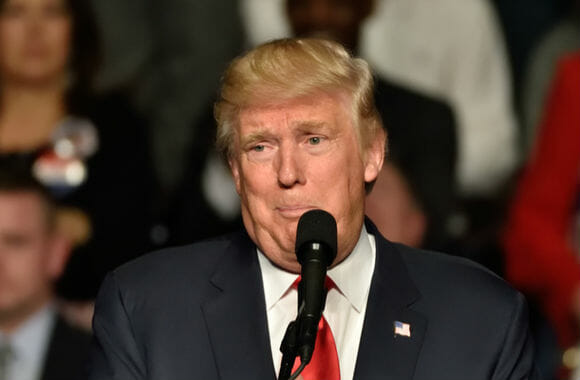 New research suggests students who live in areas which voted for Donald Trump had to deal with more racist bullying after the 2016 election.
According to Chalkbeat, the study of Virginia middle schoolers by the University of Missouri's Francis Huang and the University of Virginia's Dewey Cornell "backs up" many anecdotal post-election reports from teachers and students alike.
The study says reports of racist and ethnic-based taunts were nine-percent higher in Trump-voting regions; however, the difference in the overall bullying rate in Trump areas was just three-percent higher than areas which voted for Hillary Clinton (20% vs. 17%).
"We found differences in teasing and bullying rates that were linked to voting preferences, which we didn't see prior to the 2016 presidential election," Huang said. Students from Virginia's over 100 school districts were asked if "they had been bullied at school and if they had observed harassment of others, including students being targeted due to their race or ethnicity." Data was compiled for the years 2013, 2015, and 2017.
Despite the study's attention-grabbing headline, the devil is in the details:
[Huang's and Cornell's) conclusions are limited for a few reasons. The surveys don't say the race or ethnicity of the students being bullied, making it impossible to know how closely the incidents were tied to the derogatory language now-President Trump and his supporters used during the campaign about Mexican immigrants and Muslims, for instance.

And the data, published in the peer-reviewed Educational Researcher, only shows a link between bullying and voting patterns — it doesn't prove cause and effect.

"Our data show there could be a relationship, but more research is needed to know that," Huang said. "But what we can say is that bullying continues to be a problem in schools that's only increased in the eyes of these students."

There still isn't much research yet to confirm the depth of such a "Trump effect," said Deborah Temkin, director of education research for the nonpartisan Child Trends. She previously oversaw federal efforts to combat bullying in the Obama administration.

"This is a really complicated thing to disentangle," Temkin said. "There can be so many factors into why bullying is happening and without a hyper-controlled study — which is hard to do when you may or may not have a presidential election in the mix — it's hard to show causation."
This story is reminiscent of what the Southern Poverty Law Center put out shortly after the presidential election: a report which did not verify any of the alleged 4,000-plus claims of "derogatory language directed at students of color, Muslims, immigrants and people based on gender or sexual orientation," and which purposely omitted 2,000 instances of anti-white hate incidents.
And here's a fun fact: Over 460 instances of that former stat were due to the "hateful" phrase "Build the Wall."
Read the full Chalkbeat article.
MORE: College newspapers, students freak out over Trump election victory
MORE: The best of the worst post-election pro-Trump 'hate incidents' and hoaxes
IMAGE: Evan El-Amin / Shutterstock.com
Like The College Fix on Facebook / Follow us on Twitter