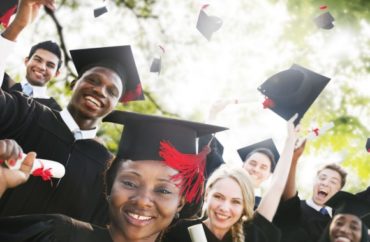 Soon-to-be grads at the University of Tampa are taking their celebration plans into their own hands after the private university refused to host an in-person commencement.
"Tampa continues to grow and hold many events that allow for safe operation such as the Super Bowl LV, hosting 25,000 people," states a petition launched in support of the effort. "Many precautions were taken to ensure safety, why can't the same be done for a socially distanced and outdoor graduation?"
More than 3,500 had signed the petition as of Sunday evening.
"While safety and health is important, it is the decision of the individual to walk across a stage and receive their diploma," the petition states.
Axios reports that the "UT group is closing in on a reservation for an undisclosed venue to have their own ceremony."
A spokesman for the college has been quoted as saying in response: "This event is not supported nor sponsored by the University of Tampa. Therefore, we are unable to ensure that this independent event follows the Spartan Shield Health Safety Plan or CDC regulations."
A GoFundMe for the independent commencement has raised nearly $1,100 as of Sunday night.
"Myself and other members of the senior class want to plan our own, socially distant, in person celebration," writes Alli Clark on the fundraising site. "We have had a rough year with COVID 19 and all we want is the ability to walk with our classmates and receive the diploma we worked so hard for."
MORE: COVID transmission study finds 'no significant difference' between 3 and 6 feet distance in schools
IMAGE: Raw Pixel / Shutterstock
Like The College Fix on Facebook / Follow us on Twitter