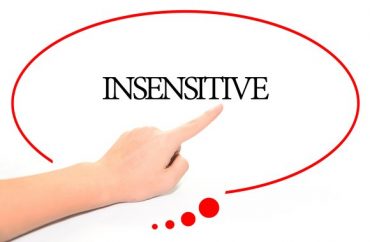 Rice University has agreed to officially change its title for the heads of its residential colleges from "master" to "magister," saying "master" had to go because of its "negative historical connotation," according to campus officials.
Despite the fact that the term "master" may have originated as an abbreviation of "headmaster" or "schoolmaster," many are reportedly upset by the term because it's a reminder of slavery.
"'Magister' is a classical Latin word meaning 'teacher' and has been used historically as an academic title for a scholar," states John Hutchinson, dean of undergraduates, in an April 6 memo announcing the change.
"It conveys the traditional role and duties of the people holding this position, without the negative historical connotation of the word "master,'" Hutchinson stated. "We believe that 'college magister' holds true to our cultural roots, while eliminating the concerns and confusion about the previous title."
The process of changing the name started early last year when Rice officials decided that a discussion was in order after some Ivy League schools also changed the "master" title, citing its historical ties to slavery. Princeton and Yale changed their title from "master" to "head of college." Harvard changed the name to "Faculty Deans."
The Rice Thresher student newspaper reported that the title "master" at Rice dated back to 1956, "when Rice transitioned from the traditional dormitory system to its current residential college system." It also noted that at Oxford, the use of the term "master" may have originated as a shorthand for "headmaster" or "schoolmaster."
But one Rice student said that the term "master" should be abolished because "in thinking about the term as one drenched in connotations of slavery and masculinity to denote authority, I think Rice could do a lot better for its stakeholders."
The university's Student Association ran a survey last fall to assess student opinion about the title "college master." This, together with faculty, alumni and administration input, led the university to accept a recommendation from the Committee of Masters to change the title, Hutchinson stated.
"It is particularly notable that at Rice, this change has come from collaboration and constructive dialog, and not from confrontation or controversy," he added. "Such is the strength of our community."
The college will officially work in the title change this summer.
Like The College Fix on Facebook / Follow us on Twitter
IMAGE: Shutterstock