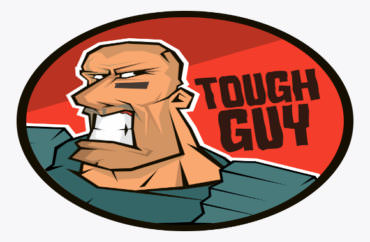 UPDATED
The white Rutgers history professor who went on a hate-filled rant on Facebook about white people and their kids is claiming he made arrangements to meet up with one of the hate mailers who had threatened violence against him.
However … the hater never showed up, according to the prof.
James Livingston took to Facebook again today to inform everyone that he spent an hour at, ironically, the restaurant about which he originally wrote his now-infamous tirade, the Harlem Shake. (Livingston had said "I now hate white people" and the Harlem Shake eatery is "overrun with little Caucasian assholes who know their parents will approve of anything they do," among other things.)
The prof was waiting for a guy colorfully named "Beefy Tips."
According to the professor, Mr. "Tips" told the prof that he was going to "fuck [him] up" because of, as Livingston puts it, his "Facebook remarks on the question of racial identity. "
Here's what (allegedly) happened:
It seems the professor has not heeded the words of Harlem Shake's owners who had stated he is no longer welcome at their establishment. Not only did he plan to meet Mr. "Beefy Tips" at the Shake, yesterday he went there for dinner. Much to the prof's … relief, so to speak, it seems on Tuesday's visit the Caucasian patrons had their little ones under control:
Rutgers currently is investigating the whole Livingston imbroglio.
UPDATE: In response to a College Fix query, Senior Director of (Rutgers) News & Media Relations Dory Devlin writes
"The [Livingston] matter was referred to the Office of Employment Equity (OEE) at Rutgers University to investigate whether the comments violate university policies prohibiting discrimination and harassment. At the end of the review, OEE will transmit its findings to the leadership at Rutgers-New Brunswick who will determine if corrective or disciplinary actions are warranted."
MORE: Rutgers prof goes on Facebook rant against white people
MORE: Rutgers anti-white prof says rant was 'joke,' doesn't want to be white
IMAGE: Shutterstock.com
Like The College Fix on Facebook / Follow us on Twitter