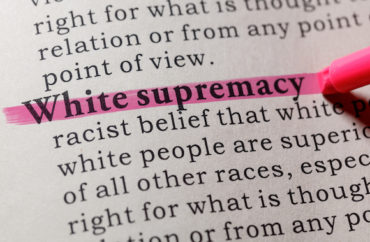 'We are prioritizing antiracist arts instruction in our work'
What the heck is going on in San Francisco public schools?
The district recently approved the renaming of over 40 schools due to things like slavery and oppression, its new school board president pooh-poohed the minority student virtual learning gap, and the board is altering the merit-based admissions process for one of the best schools in the entire country.
The latest nuttery: The San Francisco Unified School District Arts Department is changing its name from the acronym "VAPA" (for "Visual and Performing Arts") to the highly innovative "SFUSD Arts Department."
The reason: According to SFUSD Arts Department Director Sam Bass, the use of acronyms furthers white supremacy.
"We are prioritizing antiracist arts instruction in our work," Bass said. "It is a very simple step we can take to just be referred to as the SFUSD Arts Department for families to better understand who we are."
Bass noted the abundance of acronyms in the education field "often tends to alienate those who may not speak English." As such, he said the district's School of the Arts, frequently called "SOTA," also should be changed.
According to a ABC-7 report, Bass got the notion from a 1999 paper titled "White Supremacy Culture" by Tema Okun of National-Louis University. Okun didn't specifically say acronyms were white supremacist, but told the station that "our culture perpetuates racism when things continue to be written down in a certain way." This presumably would fall under the section of her paper "Worship of the Written Word."
A decade-old New York Times Magazine article notes terms such as "SCOTUS" and "POTUS" started with the United Press Association's Walter Phillips in the late 1870s telegraph era … but it wasn't until World War II that use of English acronyms really took off.
Reason's Robby Soave points out the new moniker for Bass's department (SFUSD Arts Department) is itself an acronym; it actually isn't in the traditional sense. Technically, it is what's known as an "initialism." Acronyms as originally developed form pronounceable words themselves, such as the noted "SCOTUS" and "POTUS."
MORE: Don't dare inquire about an acronym (and laugh) at U. of Michigan
MORE: Move over LGBTQ, the new acronym is LGBTTQQFAGPBDSM
IMAGE: Feng Yu / Shutterstock.com
Like The College Fix on Facebook / Follow us on Twitter