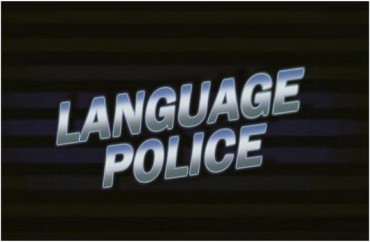 There's been a lot of mainstream media coverage of parents groups such as Moms for Liberty who fight against the use of sexually explicit materials in school classrooms.
As these individuals often are right-of-center politically, they're called "hateful," "tyrannical," etc. and are accused of wanting to "ban" books.
It's even politically correct to wish violence upon these folks, as evidenced recently by "Star Trek: The Next Generation's" (and "Reading Rainbow's") LeVar Burton.
What's not covered as vigorously are similar, but politically opposite, efforts.
For example, the local school board in Yale University's hometown recently "clashed" over a proposal to forbid classroom materials depicting "undesirable […] ethnic, cultural, professional and gender identities."
According to the Yale Daily News, the majority-Democrat New Haven Board of Education debated an amendment offered by Abie Quiñones-Benítez (pictured) which would change the wording of the policy regarding "portrayals of diverse ethnic or cultural groups."
Current policy says such portrayals "should not depict differences in customs or life-style as undesirable and should not reflect an adverse value judgment of such differences."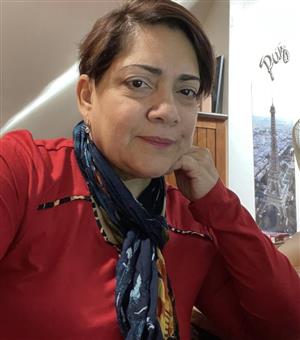 Quiñones-Benítez's amendment changes "should not" to "shall not," and "should not reflect" to "must avoid."
Quiñones-Benítez previously served as director of schools for the School District of Lancaster, PA where she "supervised principals in half the [district's] schools."
MORE: Alaska school district removes classic books due to 'controversial' content
Board member Edward Joyner said his colleague's amendment was "beautifully" written and would not hinder teachers' choices of materials — as long as those choices were "responsible."
Joyner claimed the district needs policies which "encourage good judgment when dealing with materials outside of a textbook that can have adverse impacts on students."
Board Vice President Matthew Wilcox asked Joyner if Mark Twain's "Adventures of Huckleberry Finn" would still be allowed in district classrooms given the Quiñones-Benítez proposal.
Joyner said the book would not be banned; however, teachers must be "mindful of the grade level of the students and […] should provide context before teaching works that include provocative language, stereotypes or demeaning descriptions of specific groups."
That hasn't exactly worked out well in other locales.
Joyner clarified that he is opposed to prohibiting the teaching of "anything."

[Wilcox] announced his intent to vote against the amendments out of concern for their specific language, although he was in full support of the general principles being discussed.

"When we have words like 'shall not' and 'must be,' from the letter of the policy that starts to create unintended consequences for the freedom of teachers and curriculum designers," Wilcox said.

He said that the policy's language could restrict classroom discussion of current events as well.

Board member Darnell Goldson […] expressed similar alarm about the restrictions to materials implied by the updated language.
Like Wilcox, Goldson said he'd vote against the amendment because he "see[s] a creep that we keep talking against in the rest of the country." He added that "good intentions or not, when you start going down this road, it gets easier to do more things."
MORE: Quoting 'Huck Finn,' Frederick Douglass is the hill this professor is willing to die on
IMAGES: YouTube; New Haven Public Schools
Like The College Fix on Facebook / Follow us on Twitter