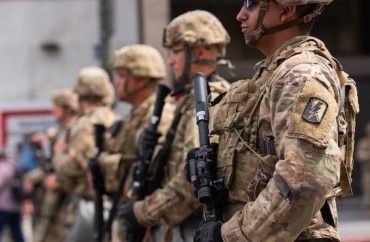 It was bad enough the National School Boards Association asked the Biden administration to consider labeling parental opponents of various school policies "domestic terrorists"; an early draft of the association's letter, however, wanted the National Guard and military monitoring school board meetings.
According to Fox News, that draft read "We ask that the Army National Guard and its Military Police be deployed to certain school districts and related events where students and school personnel have been subjected to acts and threats of violence."
The draft also referred to parents who voiced opposition to school policies as "plotters who are targeting schools and educators" but it also (wisely) deleted a section which "cast doubt on whether critical race theory is being taught in schools."
A press release by the NSBA summarized an independent review of the controversy. It noted now-former NSBA CEO Chip Slaven "principally directed, reviewed, and approved" the final version of the letter in collaboration with the White House. It did not find "direct or indirect evidence suggesting the Administration requested the letter," however.
NSBA Central Region Director John Halkias had said, if they had known, he and other organization members would not have signed off on the letter due to its "terms that were extreme, [which] asked for action by the Federal Government that many of us would not request."

MORE: Biden DOJ move against parents who confront school boards is 'lawless'
New NSBA CEO John Heim said "The letter directly contradicts our core commitments to parent engagement, local control, and nonpartisanship. The sentiments shared in the letter do not represent the views or position of the NSBA. The NSBA does not seek or advocate for federal law enforcement intervention at local school board meetings."
Heim added that the letter being sent "without full Board approval highlighted a concerning lack of internal process and accountability and harmed the mission of our organization." 
On Twitter, Corey DeAngelis has kept track of states which decided either to suspend their relationship with the NSBA or terminate it outright.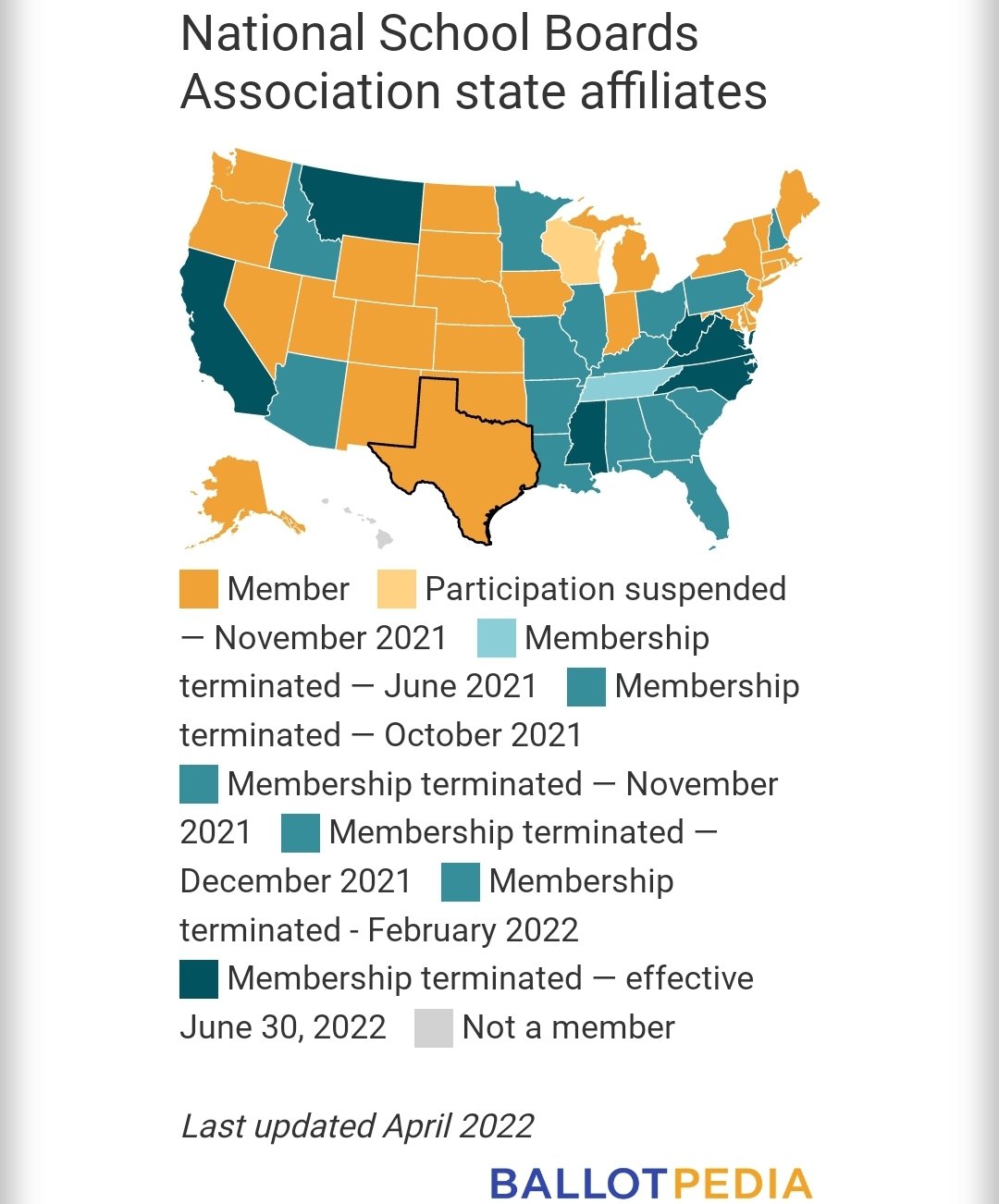 One of the changes the NSBA implemented is "opposing federal intrusion and the expansion of executive authority by the U.S. Department of Education and other federal agencies in the absence of authorizing legislation." The group also says it "must lead through community engagement, particularly with parents and guardians of the students they serve."
MORE: School boards group gets wish: DOJ to look into 'terrorist'-like activities by irate constituents
IMAGES: Louder with Crowder Dot Com, Corey DeAngelis/Twitter screencaps
Like The College Fix on Facebook / Follow us on Twitter