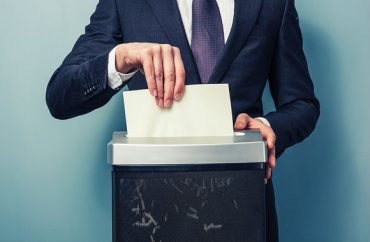 'The intent was never to ignore Asian students'
California's Proposition 16 crashed and burned largely because racial minorities rejected the reimposition of racial preferences in public university admissions.
Asian-American parents in particular took on pretty much the entire California political establishment, correctly perceiving that the state would punish their children for their hard work.
Is it any wonder, then, that a Washington state school district started grouping together white and Asian students in its "equity" research?
North Thurston Public Schools divided students by "White/Asian" and "students of color" in its "Monitoring Student Growth" report, which looks at "opportunity gaps for historically underserved students of color and students who are experiencing poverty."
The report drew notice Monday night from journalist Zaid Jilani, who called the exclusion of Asian-Americans from "students of color" an example of "racecraft."
"Your 'color' is defined by the average performance of your group in school?" he tweeted:
If they broke out Asians from white students, it would probably necessitate creating endless conversations about Asian privilege or some such thing, it seems like this is the only move they could make to avoid changing the narrative.
Apparently North Thurston Public Schools got an earful from others. The report had been removed less than a day later and replaced with an explanation and apology. (The internet never forgets, in case you want to read the original.)
"Upon reflection and response by members of the Asian-American community, we will change how we look at achievement data and appreciate the feedback we received," the district wrote: "We apologize for the negative impact we have caused and removed the monitoring report from our website."
The district continues:
We feel it is important to continue the practice of disaggregating data, so we make equity-based decisions. When we reviewed our disaggregated data it showed that our district is systemically meeting the instructional needs of both our Asian and White students and not meeting the instructional needs for our Black, Indigenous, Multi-racial, Pacific Islander and Latinx [woke whitespeak for Latino] students. The intent was never to ignore Asian students as "students of color" or ignore any systemic disadvantages they too have faced. We continue to learn and grow in our work with equity as a public-school system and we will ensure that we learn from this and do better in the future.
Perhaps the district can "learn and grow" by only making meaningful distinctions between students.
Its own research shows much larger gaps between students in poverty (those who qualify for free or reduced-price meals) and those who aren't, than between those whose differences depend on average melanin levels.
MORE: California voters overwhelmingly reject Prop 16
IMAGE: Lolostock/Shutterstock
Like The College Fix on Facebook / Follow us on Twitter