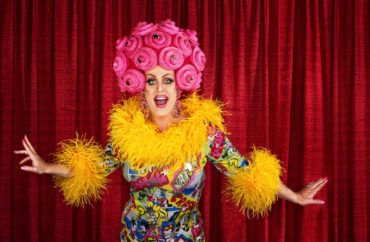 The Toronto District School Board is standing firm against complaints from parents and staff that students should not be permitted to opt out of drag queen storytime.
According to the Toronto Star, the board's 2SLGBTQ+ Community Advisory Committee and groups such as Toronto Pflag have been lobbying against the opt-out option for weeks, claiming it violates the Ontario Human Rights Code.
This jibes with what a pair of York University academics posited last month — that allowing kids to ditch drag storytime is a "dangerous setback for 2SLGBTQ+ human rights education."
Toronto Pflag's Michael Ain concurred, saying the opt-out "panders to the dangerous and wrong-headed belief that a drag queen reading a story hurts children."
Ain added "It is dangerous as it 'others' 2SLGBTQ+ people, including the storyteller, and almost certainly some of the students and staff."
District trustee Debbie King said that while the board's position was "based on guidance from the [Ontario] Ministry of Education," it nonetheless "rightfully raised concerns about emboldening environments and acts of hate."
MORE: Why are drag queens in our schools?
Ministry spokesperson Grace Lee said "we expect school boards to respect parental decisions when it comes to their children."
The Star notes the district based its opt-out policy on Ontario's sex education curriculum, "which allows students in grades 1 to 8 to take part in alternative activities."
Rico Rodriguez, a gay teacher who has worked at the board for 32 years and has been involved in supporting and developing 2SLGBTQIA+ policies, workshops and events since the 1990s, said the opt-out sets back the TDSB's efforts.

"All the work that I have done myself personally and that others did before me has been destroyed, just by that statement that you can opt out, and that's not right."

Drag queen storytime is about representation, not sex, said Rodriguez, who also performs as drag queen Chabuca La Grande [pictured]. "Storytime has nothing to do with sex-ed."

Drag queen storytime activities have been held in a few TDSB elementary schools and there have been performances for students in grades 7 to 12, according to [Board spokesperson Ryan] Bird.
A district staffer who wished to remain anonymous said drag is merely a "joyful and celebratory form of gender expression."
"There is nothing sexual about drag," the staffer claimed. "Demonstrating in a fun way that gender expression is a fundamental human right forms vital human rights education. And human rights education is not something you can opt out of — ever."
MORE: Vermont public high school hosts drag show during football game halftime
IMAGES: CREATISTA/Shutterstock.com; Ricardo A. Rodriguez/Twitter
Like The College Fix on Facebook / Follow us on Twitter