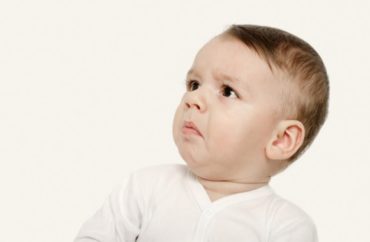 Humanity must 'act to sustain life' by reducing fertility (voluntarily)
Will there be "untold human suffering" if humans do not stop having children in order to avoid a "climate emergency?" More than 11,000 scientists signed a paper authored by an ecology professor at Oregon State University making that case.
OSU's William Ripple and Christopher Wolf, a postdoctoral research associate at OSU (left and right, below), were the lead authors of the paper "World Scientists' Warning of a Climate Emergency," published in the journal BioScience.
Their call to "reduce the world population" is among six solutions. "We need to reduce fertility rates through voluntary family planning," Ripple told The College Fix in an email.
The paper cites "proven and effective policies" that can help reduce the population in order to "strengthen human rights."
They include access to family planning services for everyone, "full gender equity" and giving everyone "primary and secondary education," especially women.
"We believe that prospects will be greatest if decision makers and all of humanity promptly respond to this warning and declaration of a climate emergency, and act to sustain life on planet Earth, our only home," the paper states.
Ripple maintains a website called "Alliance of World Scientists," where he encourages scientists to read his paper and sign his petition to show "that you generally agree with our article."
The alliance has 15,000 members from 175 different countries, according to the website. While it claims to vet those who seek membership, the alliance specifically seeks "scientists from any scientific discipline, including graduate students in the sciences." It makes no mention of requiring an institutional affiliation.
Ripple's attempt to persuade leaders to implement his agenda stands in contrast to the approach recently favored by Ivy League students. They made themselves a nuisance at the Harvard-Yale football game, delaying it for an hour, in order to protest climate change.
MORE: 'Endangered species condoms' promote population control to students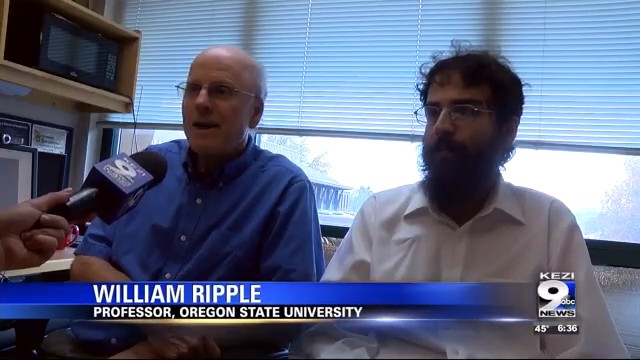 Fewer people, more 'social integrity'
This isn't the first warning Ripple has issued about climate change in a paper. In 2017, he was the lead author of "World Scientists' Warning to Humanity: A Second Notice," which drew more than 15,000 signatures from 175 countries, according to the website.
Ripple's most recent paper claims that the climate crisis is threatening "the fate of humanity" and everyone has an "urgent need for action." It cites six areas that need to be addressed: energy, short-lived pollutants, nature, food, economy and population.
"I think we need to transform how society functions and interacts with nature," Ripple told The Fix in an email. "We need to address social justice issues and honor the diversity of humans around the world. I see this transformation leading to a new carbon-free economy and operating within the limits of the biosphere."
Reducing the population from its current growth rate of "roughly 80 million people per year or >200,000 per day," Ripple's most recent paper says, would actually increase "social integrity."
The policies to reduce the population would "strengthen human rights" and will lessen "the impacts of population growth on [greenhouse gas] emissions and biodiversity loss."
Another way for humans to save the planet is to switch to a "mostly plant-based" diet "while reducing the global consumption of animal products," according to the paper.
The paper also says we need a "carbon-free economy," but doesn't specify how to get there. It says the "carbon-free economy" would need to address "human dependence on the biosphere and policies that guide economic decisions accordingly."
"Goals need to shift from GDP growth and the pursuit of affluence toward supporting ecosystem and human wellbeing by prioritizing basic needs and reducing inequality," the paper says.
It concludes by saying the Alliance of World Scientists is "ready to assist decision makers in a just transition to a sustainable and equitable future," but it's not clear how all of the paper's goals can be accomplished without some coercion of individual choices, such as how many children to have.
MORE: Christian university promotes abortion to students
Eat plants or suffer 'widespread misery'
The Alliance of World Scientists wants policymakers, the private sector and the public to understand the seriousness of the climate crisis and take steps to "realign priorities for alleviating climate change."
This sentiment is similar to Ripple's paper in 2017 for humanity's "Second Notice."
"Sustainability transitions come about in diverse ways, and all require civil-society pressure and evidence-based advocacy, political leadership, and a solid understanding of policy instruments, markets, and other drivers," the 2017 paper stated.
If humans don't change to mostly plant-based diet and work to lower fertility rates, "reduce wealth inequality," increase outdoor education, create new environmental policies and create "new green technologies," there will be "widespread misery and catastrophic biodiversity loss," it says.
"Soon it will be too late to shift course away from our failing trajectory, and time is running out," according to the paper, without giving a timeline.
"We believe that prospects will be greatest if policy makers and the rest of humanity promptly respond to our warning and declaration of a climate emergency, and act to sustain life on planet Earth, our only home," the Alliance of World Scientists website says.
It includes other "Warning Articles" such as: "A Final Warning to Planet Earth," "Warnings without Power Are Futile" and "Final Jeopardy: Scientists' warnings to humanity offer stark choices."
Ripple has previously used his research to become a policy advocate. He wrote two papers last year: on how scientists can shift policy " from Growth to [a] Conservation Economy" and protect "Biodiversity and Binational Conservation" from President Trump's proposed southern border wall.
MORE: Fashion expert declares 'climate emergency,' university bans beef
IMAGES: luanateutzi/Shutterstock, KEZI 9/YouTube
Like The College Fix on Facebook / Follow us on Twitter