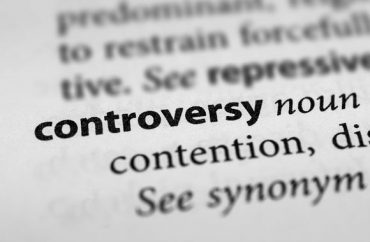 Officials at a Wisconsin high school scrambled to quell the controversy that arose from a senior's choice of quotation for the school yearbook.
"'If you tell a big enough lie and tell it frequently enough, it will be believed.' – Adolf Hitler" reads the unnamed Southwest High School student's quote. The citation actually is from Nazi propaganda guru Joseph Goebbels, but you get the picture.
According to the Green Bay Press Gazette, Southwest officials noted in a message to the school community that "a parent had objected" to the publication of the quote, and that henceforth yearbooks would not include any senior quotations.
Green Bay School District spokeswoman Lori Blakeslee said that "putting the 2019 yearbook together was a struggle for advisers" due to the number of inappropriate (student) quotes that were submitted.
School board member Rhonda Sitnikau said a few students whose quotes were rejected because they were in French had then complained about the Goebbels quote being allowed.
Rabbi Moishe Steigmann of Green Bay's Congregation Cnesses Israel indicated that the situation should be used as "a learning lesson": "The flip side though, being in a school, part of the responsibility of the school is to teach and educate the students … it's learning how to engage with people and how to engage with the world. Building levels of tolerance and understanding."
So, the quotation is inappropriate merely because of to whom it is attributed. But what about the message? The University of Wisconsin-Green Bay's David Coury opines "Is it a big deal? To me, I would say that particular quote is somewhat different (than other Nazi quotations). It speaks to the power of propaganda and how people can be manipulated by strong figures or by the forces of propaganda."
Marquette University history professor Peter Staudenmaier adds "Context is important, and citing the quote is not necessarily the same as endorsing it. (The student) may well have been quoting it as a warning."
MORE: Southwest HS teacher punched by Somali student for 'advances'
MORE: Prof assures Harvard she only compares Trump to Hitler outside of class
IMAGE: Erce / Shutterstock.com
Like The College Fix on Facebook / Follow us on Twitter