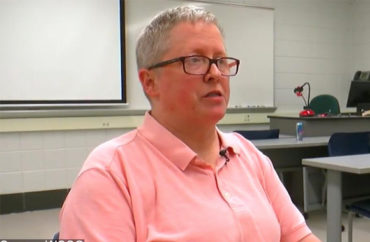 A professor who established a charitable nonprofit in the name of Philando Castile has agreed to a settlement following accusations she mishandled some $120,000 in funds.
Former Metro State University and Inver Hills Community College psychology Professor Pamela Fergus had raised $200,000 following Castile's 2016 shooting death by a Minnesota police officer.
According to Alpha News, Fergus began her "Philando Feeds The Children" project as part of an "Introduction to Diversity and Ethics in Psychology" course. She indicated she would "pay off the lunch debts of students at St. Paul Public Schools" with the funds raised. Castile had worked in the St. Paul district.
Last June, Minnesota Attorney General Keith Ellison accused Fergus of "properly" spending only $80,000 of the $200,000 raised, and using the remainder to line her own pockets. The catalyst for the investigation was a complaint by Castile's mother.
Under Minnesota law, "those who raise money for a charitable purpose […] cannot mislead or deceive donors about how funds will be used, must use the money for the exact purpose that donors intended, and must have procedures in place to make sure the money is used properly."
Per the settlement, Fergus will pay (the missing) $120,000 to the AG's office — $400 per month for 21 months, and then $111,600 on or before March 3, 2024. The AG's office will distribute the funds to the original intended recipient, St. Paul Public Schools.
In addition, Fergus cannot "directly, indirectly, individually, representatively, or through or in combination with any other person or entity, engage in any activity that results in having any control or responsibility for property held for a charitable purpose."
The agreement "constitutes neither an admission nor denial" of the AG's office original allegations.
Oddly enough, a student comment on Fergus' Metro State Rate My Professors page says she "acts VERY unethical especially for teaching an ethics related class."
Read the story and text of the settlement.
MORE: Benevolent or bonkers? Prof doled out good grades for charity donations
IMAGE: LawEnforcementToday / Twitter screencap
Like The College Fix on Facebook / Follow us on Twitter