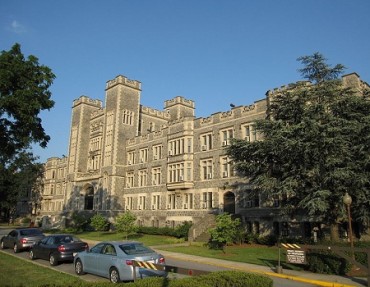 The Catholic University of America's single-sex
dorm policy prevailed last week, when the D.C. Office of Human Rights dismissed a complaint against it.
George Washington University law professor John H. Banzhaf had taken issue with CUA's decision to switch to single-sex dormitories and filed a complaint against the university with OHR on grounds of sexual discrimination earlier this year. But OHR announced last week that Banzhaf's claim was without merit.
The Catholic University of America released a statement praising the decision.
"The OHR notes that the University's implementation this fall of its single-sex housing policy does not violate the District of Columbia Human Rights Act," said the statement.
According to CUA, Banzhaf's complaint argued that separating dormitories by sex would result in women becoming "more concerned and frightened by being forced to walk alone outside the safety of a single-sex residence hall (versus a co-ed residence hall)" and becoming more disadvantaged in "forming networking connections in comparison to their male counterparts."
The order of dismissal given by the OHR discarded these reasons as "not factual allegations." OHR also found fault with Banzhaf's reasoning.
"Ironically, some of the proffered examples [by Banzhaf] are based on stereotypes [of] women as the weaker sex," the OHR said in a footnote accompanying its decision.
Like The College Fix on Facebook / Follow us on Twitter