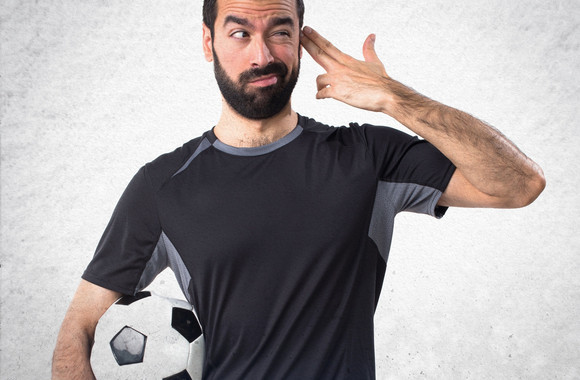 An academic journal devoted to the sociology of sports is calling for papers which "critically examine" the role of racism and anti-racism in the field of sports development.
According to SportandDev.org, sports development, or SfD, is "centered on the role of sport in facilitating positive developmental and social change outcomes."
It notes that in the last few years "there have been important critical analyses" of how SfD "is built upon race and racism" and "perpetuates racist hierarchies."
The Sociology of Sports Journal wants such analyses for a special edition titled "A Critical Examination of Race and Antiracism in the Sport for Development Field: Reimagining and Recreating Spaces for True Racial Inclusion and Equity."
In vintage critical race theory-style, the journal is hoping submissions will offer ways for "improving experiences and outcomes for racial groups facing intersecting oppressions":
In this special issue, race and racism are conceptualized as socially constructed systems of oppression grounded in political and economic domination on the basis of phenotypical and cultural identities and backgrounds. Relatedly, this special issue will explore a range of intersecting oppressions, including but not limited to post-colonial and settler colonialism relations, anti-Black racism, anti-Asian racism, anti-Indigenous racism, Islamophobia, anti-Semitism, sexism, ableism, classism, ageism, heterosexism, and transphobia. …

Given the intersection between race and racism with other social locations (e.g., gender, class, ethnicity, sexuality, geography), we certainly welcome intersectional analyses between antiracism and feminism, queer theory, neo-Marxism, and beyond. However, this special issue is particularly interested in manuscripts with an explicit centering of race and anti-racism analyses.
If the announcement for these papers isn't enough to clue one in on SportandDev.org's political philosophy, the site's event section advertises an upcoming talk about the participation of transgender athletes in sports. It will be led by Veronica Ivy, formerly known as Rachel McKinnon, a professor at the College of Charleston and a transgender (male-to-female) competitive cyclist. She's twice won the gold medal at the Masters Track Cycling World Championship — as a female.
In response to a (female) cyclist critical of allowing former men to compete against biological women, Ivy/McKinnon slammed her as against the "full and equal treatment" of transgender people, and alleged she had an "irrational fear of trans women."
Ivy's website states her life's goal is "Cis, trans, and intersex women [being] included in women's sport without restriction."
SportandDev.org also features an upcoming discussion titled "Sport and social justice: If not now, when?" which will consider how sports can be associated with climate change, poverty and "long term [sic] health conditions."
MORE: Football player defends coach fired for criticizing critical race theory
IMAGE: Luis Molinero / Shutterstock.com
Like The College Fix on Facebook / Follow us on Twitter