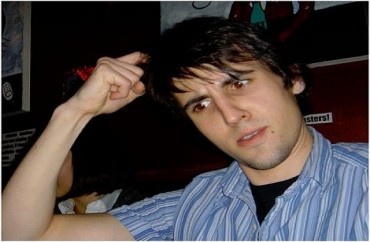 A Latina sorority at the University of Virginia is suing the school after it was punished last year for allegedly "hazing" its members.
What exactly did Sigma Lambda Upsilon do that was considered "recklessly and intentionally endangering the health or safety" of its sisters? Requiring members to study for 25 hours per week.
According to The Daily Progress, an SLU recruit had complained to a professor about the sorority's mandate, and the prof then informed the UVa student affairs office and … the police. 
After an investigation, campus officials determined the studying requirement violated school hazing rules.
The sorority's lawsuit says UVa "made th[e] finding even though studying for 25 hours per week is not uncommon at leading colleges and universities." In addition, UVa determined the sorority engaged in hazing "despite never providing SLU or any other fraternal organization notice of a general prohibition against studying 25 hours per week."
According to the complaint, several university classes and athletic programs expect at least 25 hours of study per week. During a sport's season, athletes are not supposed to exceed 20 hours of required athletic-related activities, but many athletes are expected to give additional time to study halls, tutoring, events and travel.

"As a result of the suspension, SLU's First Amendment rights have been violated because [UVa] is denying it the right to free speech and association on [Grounds]," the complaint stated. "As a result of the suspension, SLU has also been discriminated against because Defendant has sanctioned it for no actual misconduct whatsoever."

The complaint also claims that the suspension violates the 14th Amendment because UVa has allowed other "similarly situated but racially different fraternal organizations" to operate despite alleged hazing incidents. The sorority's members are primarily Latina.
The university sought to have the lawsuit dismissed in November by claiming "sovereign immunity." The judge in the case allowed SLU to file an amended complaint last Wednesday which named additional UVa officials as defendants.
In Virginia, hazing is a class-1 misdemeanor.
MORE: Hazing flies under the radar for nonwhite fraternities
MORE: Sorority rush is 'hazing' because it's stressful and makes girls cry
IMAGE: minusequalsplus / Flickr.com
Like The College Fix on Facebook / Follow us on Twitter