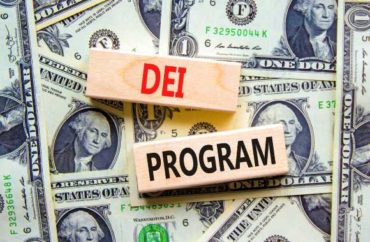 Students can 'process' material by coloring 'social justice-themed pages'
St. Joseph's University canceled classes and held its fourth annual DEI-themed "Day of Dialogue" this past week, the themes for which included "Allyship, Advocacy, and Agitation," "Identities & Intersectionality" and "Social & Environmental Justice."
The Day of Dialogue originated in 2019 via a trio of St. Joe's faculty, with its first sessions held the following year.
According to the student paper The Hawk, the program's goals are, among other things, to "engage in dialogue that is open and conducive to a diverse and inclusive environment" and "provide tools and resources to ensure the accountability of the practice of diversity, equity and inclusion among all campus constituents."
This year's program included an "anti-racist writing" session (how to be an "inclusive writer"), a seminar on "race and gender terminology" and one titled "Your Silence" in which attendees were "asked to confront Black engagements with grief."
Students were able to "process" the workshops by sharing their thoughts on a Post-It Note wall, coloring in "social justice themed pages," or immersing themselves in simulations of what it's like to be an immigrant and/or facing microaggressions on a daily basis.
Although there are no classes on the Day of Dialogue, student attendance at its workshops is not compulsory. Last year, many students opted not to participate and simply took the day off. According to figures from 2022, over half of the undergraduate population did not attend any Day of Dialogue sessions.
MORE: Group of St. Joe's U. alumni withhold donations due to the school's 'wokeism'
This irritated the The Hawk editorial staff.
"The students who decided not to participate failed to recognize the importance of conversations related to diversity, equity and inclusion," the editors wrote. "Those who ignore these discussions are also ignoring the diversity and intersectionality of their peers. Our St. Joe's community should want to go to these events […] not to get praise, not because of extra credit, but because we actually want to learn."
The decision of many at St. Joe's to not participate in the Day of Dialogue mirrored the massive drop in enrollment in the school's course "Inequality in American Society." After its requirement status was removed last spring, a mere four of the course's 26 total sections had full enrollment … while almost half were less than 50 percent full.
What did St. Joe's do in response? It made the class mandatory again. One advocate of the course, Communication and Media Studies Professor Aisha Lockridge, had complained there were "no institutional protections or definitive support to make sure this class is filled with the student body we were interested in."
That particular segment of the student body is first-years because, according to Lockridge, "they begin to have more of their own opinions about big things" — hence, DEI officials "want to get in there early."
MORE: St. Joe's student paper: Avoid term 'female' when talking about women
IMAGE: Dmitry Demidovich / Shutterstock.com
Like The College Fix on Facebook / Follow us on Twitter