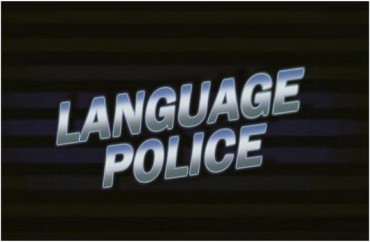 Fresh off its reprimand of students who used day-long diversity/equity workshops as a period of rest and relaxation, the editors of the St. Joe's University student paper now want everyone to mind their language during this Women's History Month.
In particular, there are two terms for women with which The Hawk editors have a problem. The first, "particularly problematic" term, is "female."
The word allegedly is "generally used to preface negative attributes about women," the paper says, and is a way "to strip [them] of their personhood" and "reduce them to a biological name."
Worse, the term reinforces outdated notions of gender such as the "traditional binary." Words like "female" may seem "trivial," the editors say, but it is crucial — crucial! — that people take care in how they speak … and to "consistently check [their] implicit biases."
Then there is "girlboss," which allegedly is a thing for fema– er, women in positions of power. Despite originating with a woman entrepreneur in 2014 and becoming a term of empowerment (and followed by an eponymous Netflix adaptation), the Hawk claims the first part of the term "implies adolescence," while the second suggests only men should hold positions of authority.
MORE: Why stop at 'Womxn'? Here are ways your campus can make language more feminist-inclusive
If you're a bit leery of this, here's a pair of professors to assuage your skepticism:
"Linguistically speaking, when you put a modifier [or] an adjective in front of another noun, you're saying that the noun by itself is sort of the norm, and the modified version is outside of the norm," [sociolinguist and Professor of Modern and Classical Languages [Elaine] Shenk said.

There is also concern with the use of the term "girl," said Chris Heasley Ed.D., assistant professor for the department of Educational Leadership, who co-led the session "Because Words Matter: Race and Gender Terminology" at the university's Day of Dialogue on Feb. 16. "[Girl] has a context to a sense of 'before maturity or adolescence' versus a woman," Heasley said.

An additional concern for Heasley is that terms that identify gender exacerbate society's emphasis on binary gender roles like "man" and "woman." Many people do not identify this way, so continuing to embed this as the norm is problematic, Heasley said.
"The language we use and the expectations we have for women compared to men are unfair," the Hawk concludes. The mental gymnastics one has to endure trying to figure out which words are acceptable notwithstanding, of course.
MORE: New language guide warns against using 'native Nevadan,' offensive to indigenous people
IMAGE: YouTube screencap
Like The College Fix on Facebook / Follow us on Twitter