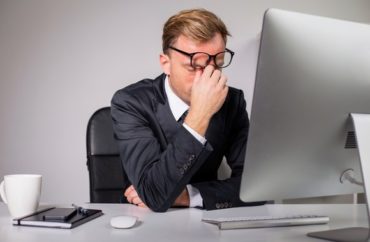 St. Joseph's University held a panel discussion last week on how the "current global climate crisis" relates to the (revived) Black Lives Matter movement.
According to The Hawk, an indigenous actor/environmentalist at the event invoked the (in)famous phrase uttered by George Floyd shortly before he died in police hands.
"'I can't breathe. I can't breathe.' George [Floyd] said that. And, it carries over into so many areas," said Casey Camp-Horinek. "When we talk Black Lives Matter, it's not just like the knee on the neck, because we're all aware that that has been part of this systemic problem that he's speaking of right now. But also, we can't breathe."
Camp-Horinek also said "colonizers and large corporations" are responsible for putting "environmentally harmful industrial centers" on indigenous lands and in communities of color.
The panel was hosted by St. Joe's alum Dumonde "Slam" Dunkley and Kawehi Perry-Ahoy, proprietors of the Instagram forum "Setting the Tone."
Throughout the panel, Dunkley said the issues between racial injustice and environmental degradation cannot be solved independently of one another.

"If anything has been shown to us in the last months, it's that people of color, natives and our Black and brown communities are disproportionately affected when it comes to any social problem," Dunkley said. "Our destinies are intertwined, and we have to join together if we want to see change for ourselves and our future generations."

Clint Springer, Ph. D., director of environmental science and sustainability studies and associate professor of biology, said the environmental issues facing the world include rising sea levels, a warming atmosphere and severe weather pattern changes. Springer related these scientific changes to their contribution to systemic racism in the U.S. …

"If I drive across the Benjamin Franklin bridge and look at the infrastructure for water treatment, it's very near public housing in Camden, New Jersey. What it really is, is systemic, oppressive racism at work," [he said].
Earlier this year, "Slam" Dunkley penned a Hawk op-ed in which he claimed the St. Joe's philosophy department sends "a message of anti-black racism" by not hiring professors to teach "African thought."
He also said he "confronted individual racism" after a professor allegedly expressed "shock" at Dunkley's claim that Jesus Christ was a black man.
MORE: SJU student paper claims prof's anti-Trump rant was 'heavily edited'
MORE: SJU: Four 'racial bias' incidents in 9 mos. reflects nationwide 'uptick'
IMAGE: Kaspars Grinvalds / Shutterstock.com
Like The College Fix on Facebook / Follow us on Twitter