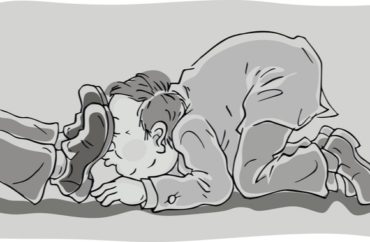 'Deeply painful to hear the hurt and despair' of people who read its 'checklist'
Some college diversity training programs are likely to make broad-brush assumptions about certain races and sexes, such as that white men have unconscious bias against others and are collectively responsible for white men's historical actions against minorities.
Given President Trump's executive order that bans federal money from trainings based on critical race theory, Stanford University asked its departments to review their diversity training programs to ensure compliance with the order. (How the order, which took effect Saturday, affects colleges is a matter of ongoing debate.)
The "checklist" it published was deeply unpopular – so the university rescinded it and apologized, The Stanford Daily reports.
Departments should remove language that "one race or sex is superior" to others, that America is "fundamentally racist or sexist" and that meritocracy is inherently racist or sexist, among other concepts, according to the checklist.
While employees can "independently" raise the concepts prohibited by the order, "the training program or workshop [should] not endorse and advocate for the existence of such concepts," according to the memo. Trainings can still "inform workers" or "foster discussions" about stereotypes, though.
It told departments that the concepts of critical race theory, white privilege, "system [sic] racism" and "racial humility" may be subject to review. A Stanford spokesperson told the Daily the checklist was released prematurely.
Provost Persis Drell released an obsequious statement last week that goes well beyond simply releasing a memo that hadn't undergone full review (so she says). It's opening an investigation:
I want to apologize for the great deal of disruption and concern the circulation of this checklist has caused in the Stanford community. [President] Marc [Tessiere-Lavigne] and I are deeply unhappy that the document could have been produced and circulated without an understanding of how damaging it would be.
She noted that Stanford opposed the order from the start, because its ban on funding "race or sex stereotyping and scapegoating" could harm its efforts to "build fully and truly inclusive workplaces."
But the memo left observers with the "erroneous impression" that the university was going to eliminate discussion of systemic racism and implicit bias, which are "widely understood to be based in historical fact and are evidenced in the work of scholars at Stanford and beyond."
Drell called the checklist "inconsistent" with its recent efforts to "confront the important issues of diversity, inclusion, equity and racial justice in our community."
Using the language of emotional trauma, she said it was "deeply painful to hear the hurt and despair" of community members who concluded "Stanford isn't committed and doesn't care" because of the checklist.
The Daily noted that Drell's statement didn't specify how Stanford would comply with the executive order, except for her boilerplate language that "Stanford abides by its legal obligations and will continue to do so."
Read Drell's statement and Daily reporting.
MORE: Stanford leaders compare Republican students to mass shooters
IMAGE: Bannykh Alexey Vladimirovich/Shutterstock
Like The College Fix on Facebook / Follow us on Twitter