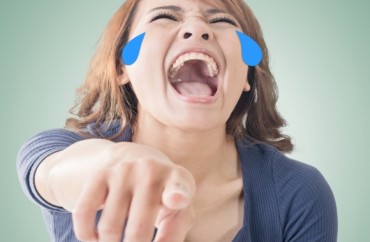 Students at a talk regarding the legality of repealing DACA — Deferred Action for Childhood Arrivals — got up and walked out to show their displeasure only five minutes after it began.
Texas Solicitor General Kyle Hawkins was invited by the Stanford Law Federalist Society to discuss the possible repeal, which is advocated by the Trump administration and is now before the US Supreme Court, The Stanford Daily reports.
The walkout was organized by the Stanford Latinx Law Students Association along with 11 other student groups. The SLLSA's Raquel Zepeda called the talk an "intellectually cheap and morally affronting topic," despite the fact Hawkins noted he would be pointing out arguments on both sides of the issue.
Certainly telling a judge his decision was "intellectually cheap and morally affronting" would work for Zepeda in court, right?
Initially speaking before a packed room of students holding posters reading "No human being is illegal" or "Everyone is welcome here," Hawkins prefaced his talk by saying that, since there was no planned rebuttal for the event …

But Hawkins' track record aligns him with DACA's legal opponents, and he spent the majority of his lecture explaining the substantive and procedural ways Trump could repeal DACA — emphasizing that he was making a purely legal argument.


"[Trump's motion] did not say DACA is a bad policy," he said. "It did not say that DACA was unworkable. … It just says that DACA is unlawful."

Sidestepping questions of the value and impact of DACA, however, was exactly what those who walked out opposed. …

The arguments against DACA assert that former President Barack Obama did not have the power to institute the measure in the first place. DACA "confers on someone a status Congress would otherwise deny," Hawkins said, including work authorization and lawful presence.
In a statement, the SLLSA and others said Hawkins and those like him ignore the "human element" in their "purely legalistic discussions."
First-year law student Zoe Packman claimed it was "incredibly unfair" for her and others to be "burdened" by the spectre of Hawkins' subject matter. "We shouldn't be discussing the legality of our student population. It's not a valid question, there is no question there," she said.
Try telling that to a judge.
MORE: Students of color accuse Stanford Law School of being steeped in racism
MORE: Stanford law grads rebuke prof leading recall against Brock Turner judge
IMAGE: Shutterstock.com
Like The College Fix on Facebook / Follow us on Twitter