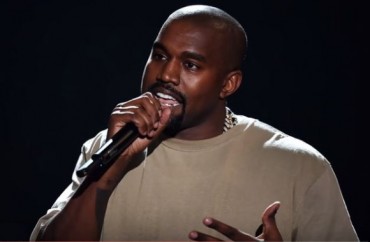 If you wondered whether any millennial could possibly take Kanye West's alleged 2020 presidential bid seriously, look no further than this op-ed published Wednesday by a University of North Carolina student in the campus newspaper The Daily Tarheel:
… Kanye might just be the candidate we need. … Considering the headlines about police brutality and race in America, it's pretty clear West's lyrics show that he is speaking about racism and violence — and has been for years, at the very least since his first album, The College Dropout, was released in 2004. It speaks not only about racism, but about sexuality, self-consciousness, minimum-wage labor and materialism.

Yeah, Bernie Sanders is talking about racism, but he's had some missteps with the #BlackLivesMatter movement. Yeah, Hillary Clinton is talking about gender inequality, but she's accepted money from countries that allow violence against women.

What makes Kanye so compelling is that he's incredibly honest and forthcoming — so much so that he'll go on live television talking about the lack of artistic freedom in the music industry and the self-esteem problems the millennial generation faces. ..
Yes, you read that right. Kanye can bring the healing this country needs.
Like The College Fix on Facebook / Follow us on Twitter
IMAGE: YouTube screenshot