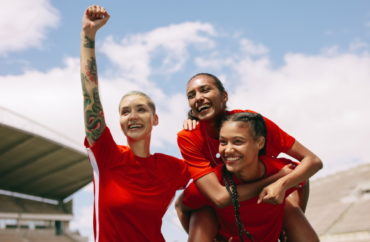 Student athletes at Western Michigan University can continue playing college sports without getting the COVID vaccine thanks to a settlement reached Tuesday between the students and the school.
Under the agreement, the student athletes still have to wear masks when appropriate and take COVID tests, but they do not have to get the vaccine against their religious convictions.
The university and student athletes released a joint statement on the outcome, which was posted on the website of the Great Lakes Justice Center, which represented the students:
"The student athletes involved in the vaccine lawsuit and Western Michigan University have reached a settlement of the pending litigation, allowing both parties to move forward. The settlement entails the students in the suit being awarded permanent relief from the athletics vaccine mandate, although they will continue to abide by testing and masking requirements. The University will pay their legal fees in the amount of $34,000. The Court of Appeals acknowledged that all parties were acting in good faith. The University wishes the student athletes well in their academic and athletic careers, and the student athletes are excited to continue their academic and athletic careers at WMU."
The university's willingness to settle came after it suffered two loses in court.
In late August, U.S. District Judge Paul Maloney blocked Western Michigan University from enforcing the vaccine requirement against four female soccer players based on their religious exemption request.
It only went downhill for the public university after that, MLive reports:
The court upheld the temporary restraining order after a hearing on Sept. 9, then converted the temporary restraining order into a preliminary injunction on Sept. 13. WMU appealed the decision, but the Sixth Circuit Court of Appeals unanimously upheld Maloney's ruling.

"We do not doubt (WMU's) good faith, nor do we fail to appreciate the burdens COVID-19 has placed on this nation's universities. To that point, our holding is narrow. Other attempts by the University to combat COVID-19, even those targeted at intercollegiate athletics, may pass constitutional muster," the court said in its 3-0 opinion. "But having announced a system under which student-athletes can seek individualized exemptions, the University must explain why it chose not to grant any to plaintiffs. And it did not fairly do so here."
By the time the settlement was reached, a total of 16 student athletes had joined as co-plaintiffs.
Great Lakes Justice Center notes on its website that the appellate judges "issued a published opinion that WMU violated the athletes' First Amendment rights by denying their requests for a religious exemption from the mandate."
"That decision is now binding precedent in Michigan, Ohio, Kentucky, and Tennessee."
MORE: UNLV students host rally against COVID vaccine mandate
IMAGE: Jacob Lund / Shutterstock
Like The College Fix on Facebook / Follow us on Twitter