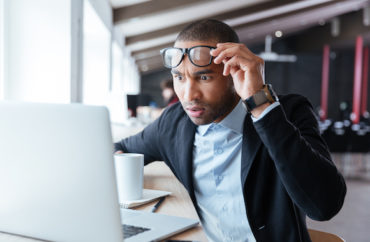 'Students deserve better than that'
The editorial board of a prominent university student newspaper is calling for a reduction in a particular type of affirmative action at that school, stating that the university's policies currently unfairly benefit "white students from rural states."
In its column, the editorial board of The Harvard Crimson takes issue with the fact that Harvard University "sends interest letters to students from rural 'sparse country' with PSAT scores lower than the usual threshold to receive such letters."
"While we affirm the importance of geographical diversity in Harvard's admissions, we would be remiss not to underscore the interrelatedness between geography, racial, and socioeconomic diversity," the board writes.
According to the board, Harvard must "change its practices with respect to recruitment of students from 'sparse country':"
Part of its mission is to encourage intellectual transformation by having students live in a diverse environment with people from various backgrounds and with different identities, and diversity is multifaceted. Therefore, if Harvard wants to create a truly diverse college community, it must not sacrifice some forms of diversity for others. In this case, Harvard has sacrificed racial and socioeconomic diversity for geographic diversity. Indeed, the Admissions Office's use of lower standards when sending interest letters to white students from rural states unfairly benefitted those students at the expense of rural students from minority races and lower socioeconomic backgrounds.
"Though we uphold our standing behind the Admissions Office in its support of affirmative action, its diversity search leaves much room for improvement. To maintain its integrity, the Admissions Office must stop attempting to cram many different backgrounds and ideas into a very small number of boxes to tick, as it belittles the entire process as well as the students that work hard to be competitive applicants," the board writes.
"In sum, the Admissions Office should not use one form of diversity to belittle another. Students deserve better than that."
MORE: California university works to reduce number of white people on campus
IMAGE: Dean Drobot / Shutterstock.com
Like The College Fix on Facebook / Follow us on Twitter