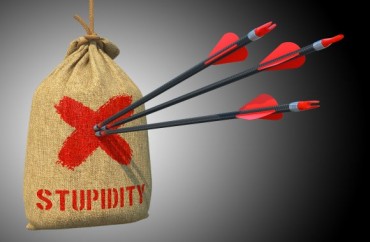 UPDATED
During a virtual discussion regarding demands the campus police chief resign, a member of the University of Minnesota Student Association's Executive Board appeared to advocate calling in phony police complaints in order to keep cops busy and "annoy the shit out of them."
Depending on the severity, such an action could be a felony.
MSA Chief Financial Officer Lauren Meyers had responded to the question "When you say disrupt UMPD, what exactly do you mean by that?" with "Make their lives hell."
"Annoy the shit out of them," Meyers said. "Like, use up their resources, make their officers show up to something."
Here it is. We received a copy of the video that was deleted from Reddit.#UMN Student Association Rep Lauren Meyers advocates disrupting #UMPD police to "make their lives hell, annoy the sh*t out of them, use up their resources, make their officers show up to something." #MN pic.twitter.com/DxQD4b0aDE

— CrimeWatchMpls (@CrimeWatchMpls) April 27, 2021
A university spokesperson told Alpha News that UMN "respects the autonomy of the Minnesota Student Association as an independent governance organization […] including the autonomy of its membership to speak freely.
"However, in this instance, the University unequivocally disagrees with the ideas expressed about disrupting UMPD's daily work. These ideas are illegal and would directly conflict with ongoing efforts to keep our campus community safe."
MORE: U. Minnesota student leaders demand campus police be disarmed
In a joint statement, the Minnesota Police and Peace Officers Association and Law Enforcement Labor Services requested a university investigation into whether Meyers violated the Student Code of Conduct (specifically, the sections dealing with "Falsification," "Attempt to Injure or Defraud" and "Disorderly Conduct").
The two unions also want an apology from Meyers, and an investigation by an "outside agency" to determine whether criminal charges should be filed against her. Further, they noted several offenses with which people could be charged if they follow Meyers' advice: two misdemeanors and a felony.
The MPPOA's Brian Peters said "Actively planning to thwart UMPD by generating false calls for help is insulting to the overwhelming majority of the campus community that rely on public safety services. MSA leaders should be ashamed – and apologize to the campus community and victims of crime on campus […] we're frustrated that elected student leaders would purposefully choose to stir further division to make the campus less safe."
The Fix asked Meyers for comment via email; she did not respond.
In February, one of Meyers' student government peers, Nikil Badey, lied about being racially profiled and "mentally and emotionally tormented" by campus cops while out for a "late night stroll."
UPDATE: Alpha News reports two of Meyers' MSA peers, Andrew Knuppel and Morgan McElroy, ripped her comments in a statement: 
We call upon our fellow student leaders who have stayed silent over the last 72 hours to denounce the comments made in the clip that's been widely circulating in the media.

To achieve any progress on critical campus issues such as police reform and campus safety, elected student leaders should strive to engage with administrators and campus law enforcement collaboratively. The public comments made by our colleague, unintended or otherwise, have cast a dark shadow on what should be a constructive dialogue among elected student government leaders, the student body, administration, and other stakeholders.
In addition, Knuppel and McElroy said the recording of the MSA Executive Board meeting in which Meyers made her comments has been deleted from their "internal communications network," and is the only recording which is unaccessible. This is a violation of MSA transparency rules.
MORE: UMN student gov. demands campus police chief resign
IMAGE: Tashatuvango / Shutterstock.com
Like The College Fix on Facebook / Follow us on Twitter