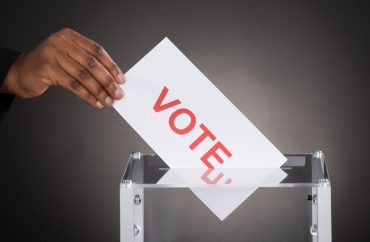 Debated putting 'Zionist money' down the memory hole
Not all members of the Pitzer College Student Senate are anti-Semitic dullards.
It voted down a nonbinding resolution, 20-12, demanding the resignation of President Melvin Oliver for protecting the school's Israel study-abroad program, The Claremont Independent reports. Yet it unanimously passed an even more meaningless resolution denouncing "Presidents Olivers" for protecting the program.
Last month Oliver vetoed a vote by the College Council, a governing body of faculty and students, to end the program with the University of Haifa. The council hates Israel.
The identity-politics caucuses in the Student Senate have been seeking Oliver's head on a platter because he put academic freedom above trendy politicking, at least in this instance.
The Independent notes the failed resolution was sponsored by the Asian Pacific American Coalition, South Asian Mentorship Program, Latinx Student Union, Mixed Identities Group, Indigenous Peer Mentorship Program and Muslim Student Association.
MORE: Pitzer trustees strike anti-Israel provision from Student Senate budget
It claimed that Oliver's veto of the council resolution – driven by his concern about taking an "unavoidably political position on one of the most controversial issues of our time" and harming the academic freedom of students – would harm Pitzer's "fundraising ability."
What's the basis for this head-scratching theory? The resolution said Oliver was mocking the faculty's "strong capability for intellectual and pedagogical success" by preventing the college from singling out Israel for discriminatory treatment.
It was this "fundraising" argument that caused the Student Senate some embarrassment at its previous meeting March 31. Those meeting minutes include an audience member praising the resolution because it could make Pitzer "attractive for anti-Zionist funding," whereas Pitzer currently receives "Zionist money."
According to the Independent, at this week's meeting senators debated replacing the spoken phrase "Zionist money" with a phrase that was not spoken at last week's meeting, and which has a different meaning: "money from supporters of the Israeli state."
They eventually decided to simply state explicitly that an audience member, rather than an anti-Semitic senator, used the Zionist phrase.
MORE: Oliver vetoes anti-Semitic resolution by College Council
IMAGE: Andrey Popov/Shutterstock
Like The College Fix on Facebook / Follow us on Twitter