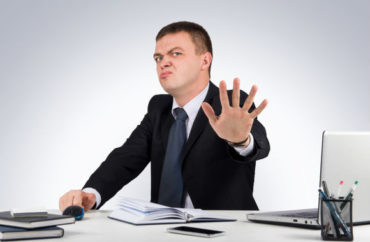 'We can't take a political stand because we are university funded'
The University of Texas-San Antonio has an honor-student group that features a member each Monday.
They are encouraged to talk about their background, major and "other groups they are involved with on campus," according to Students for Life of America.
Some groups and affiliations apparently aren't allowed to be publicized, however.
Melanie Salazar told SFLA that the Honors Alliance removed her post for Meet-A-Member Monday because she's wearing a shirt that reads "I Am The Pro-Life Generation."
Members are given the option to wear a school shirt or "a shirt representing my organization," so she chose the Students for Life chapter's shirt (left), Salazar said. She also shared that she was involved with the Mexican American Student Studies Organization, service and leadership group Circle K and the Catholic Student Association.
When she asked why the Honors Alliance took down the post, an unnamed student officer said it was "because some people thought we were a prolife group, but we can't take a political stand because we are university funded."
According to Amanda Lord, SFLA's digital media strategist, this is not accurate under the law. The photo "clearly references involvement in a student group on campus" by one member of a club, and the Honors Alliance is explicitly "highlighting the activities of its members."
In addition, the group's Facebook page continues to display a Sept. 24 post (below) explicitly citing one member's involvement with UTSA's Young Democratic Socialists of America, which would seem to qualify as "political" as well.
"Student groups cannot lose funding for being political," Lord wrote. "Obviously Dr. Constitution knows that groups like College Republicans and College Democrats, for example, exist. But, when you want to shut down pro-life views, facts don't really matter, do they?"
The College Fix has reached out to SFLA and the Honors Alliance for more context about the situation.
MORE: 9 ways pro-life students are silenced on campus
IMAGE: Bashigo/Shutterstock
Like The College Fix on Facebook / Follow us on Twitter