UPDATED
The Ithacan student newspaper has taken down an op-ed penned by the president of the Ithaca College Republicans headlined "Republicans were the true winners of this election."
The Dec. 6 opinion column by senior Michael Deviney argued there was some election fraud in the latest election, criticized mail-in ballots, and also praised the recently elected Republican freshman class in the U.S. House of Representatives, calling it the "party's most diverse ever" and adding at least 17 GOP women have joined the 117th Congress.
In a Dec. 7 editor's note, The Ithacan explained its decision to remove the piece, alleging the commentary "presented as facts a number of demonstrably false statements regarding voter fraud as the grounds for his opinions."
"It is in no way our intention to suppress the opinion expressed in Deviney's piece," the newspaper's editors added, noting they will accept a resubmission if the piece is revised.
Meanwhile, Deviney has been attacked on social media by peers who have mocked and targeted him for his views, according to screenshots obtained by The College Fix.
Deviney said he is frustrated by the entire experience, as it was The Ithacan's editors who had solicited the piece from him, and it was the first time he had penned a column for the publication.
(A screenshot of the original column is provided below)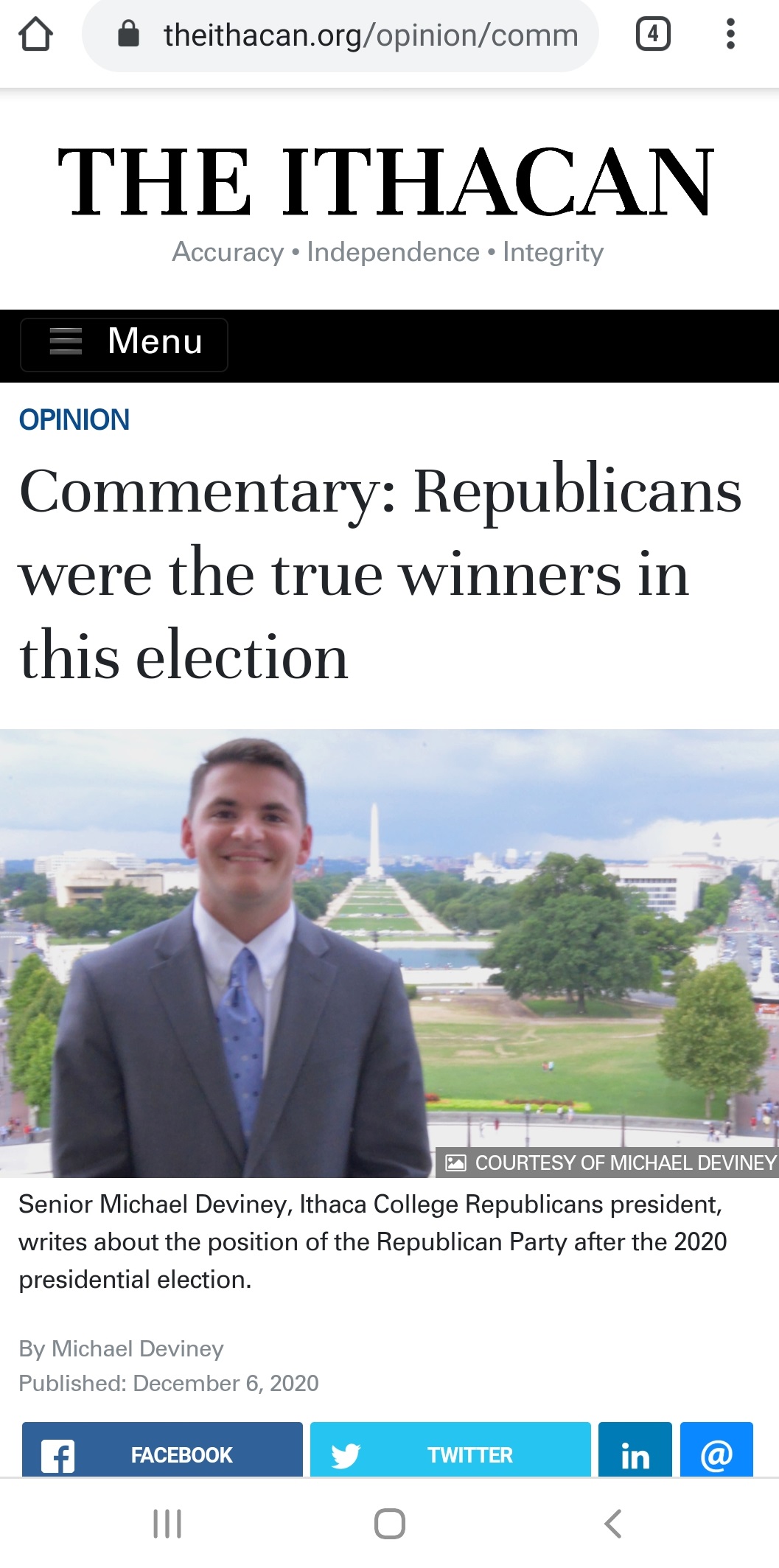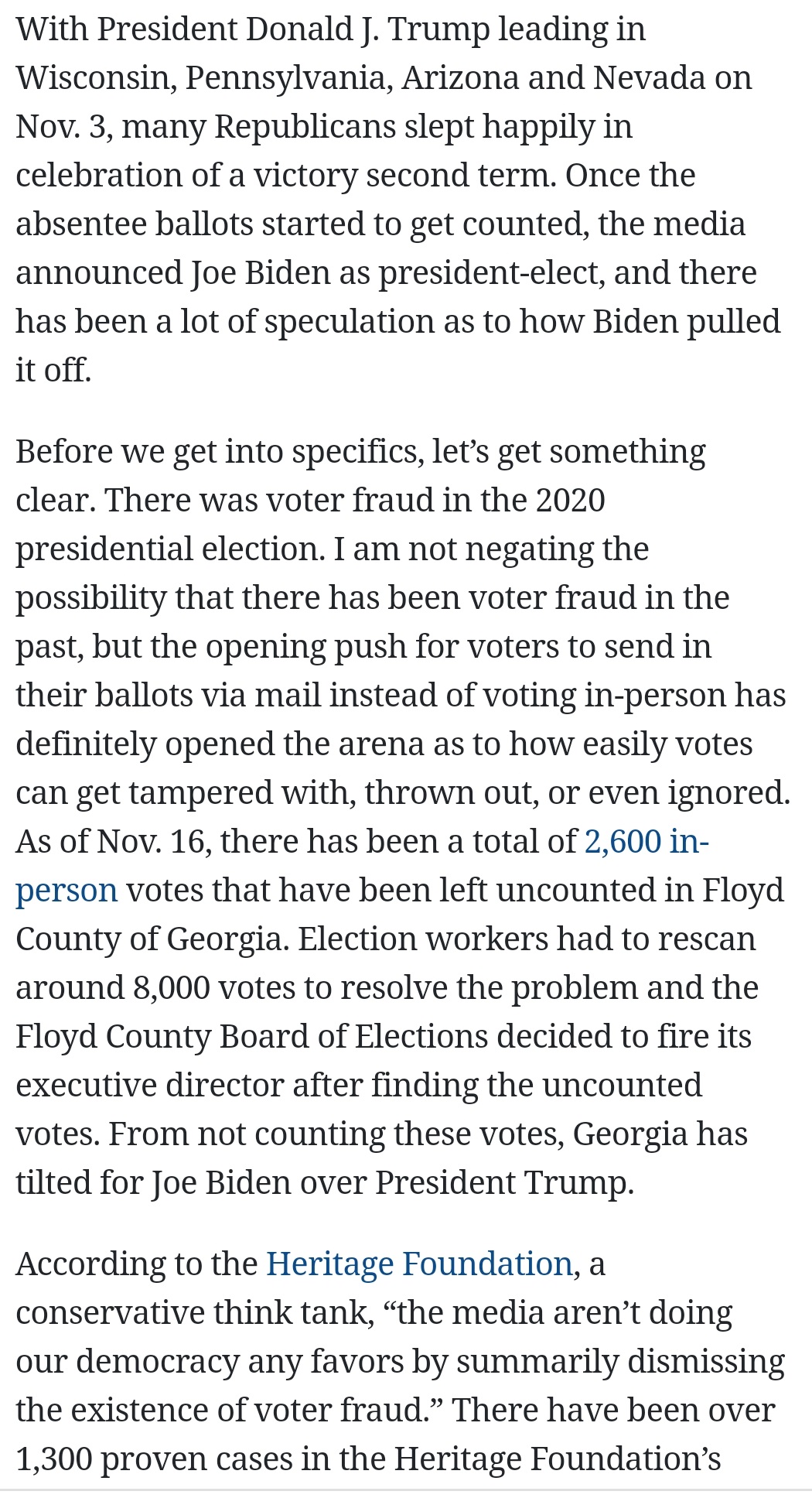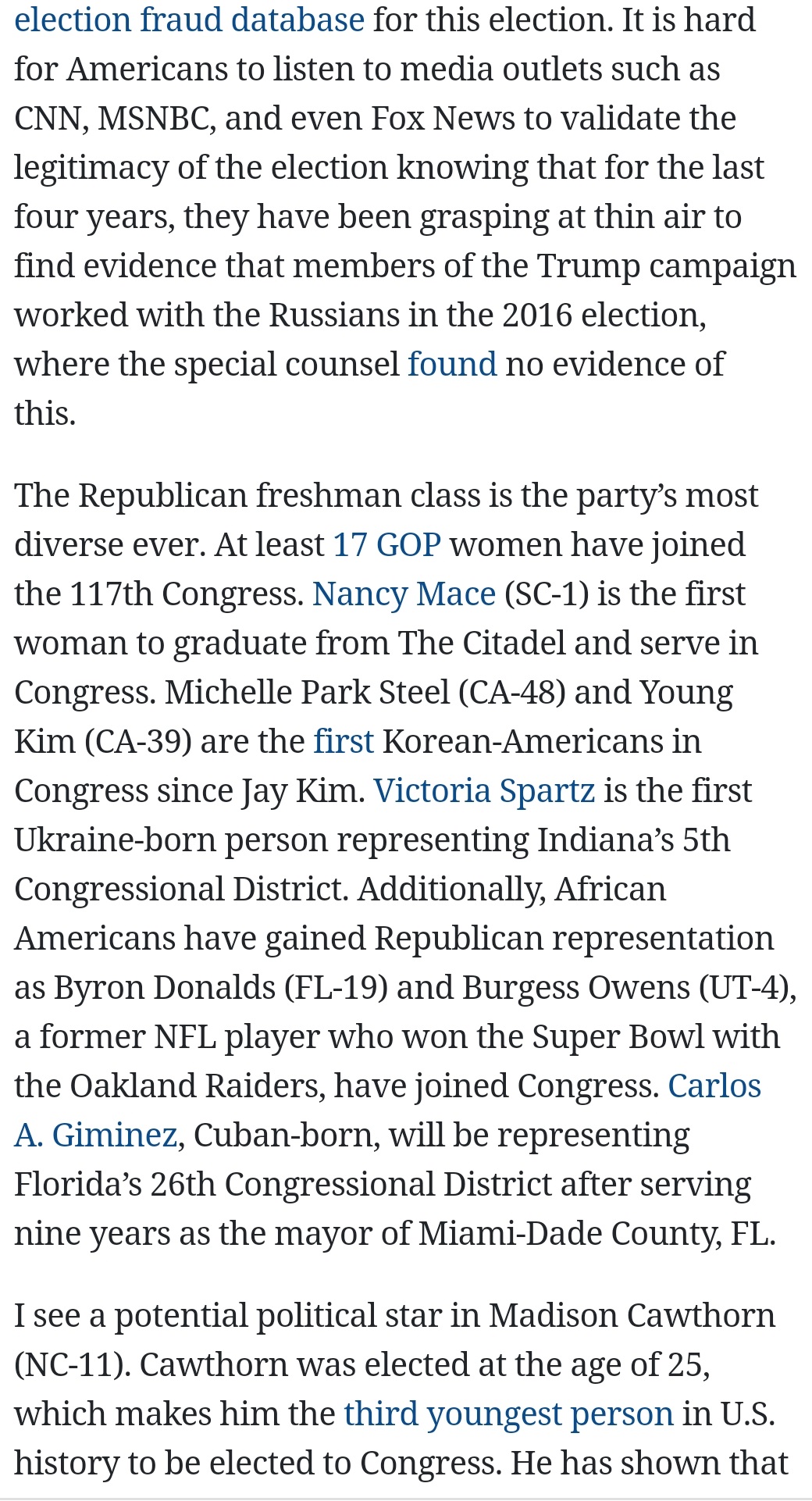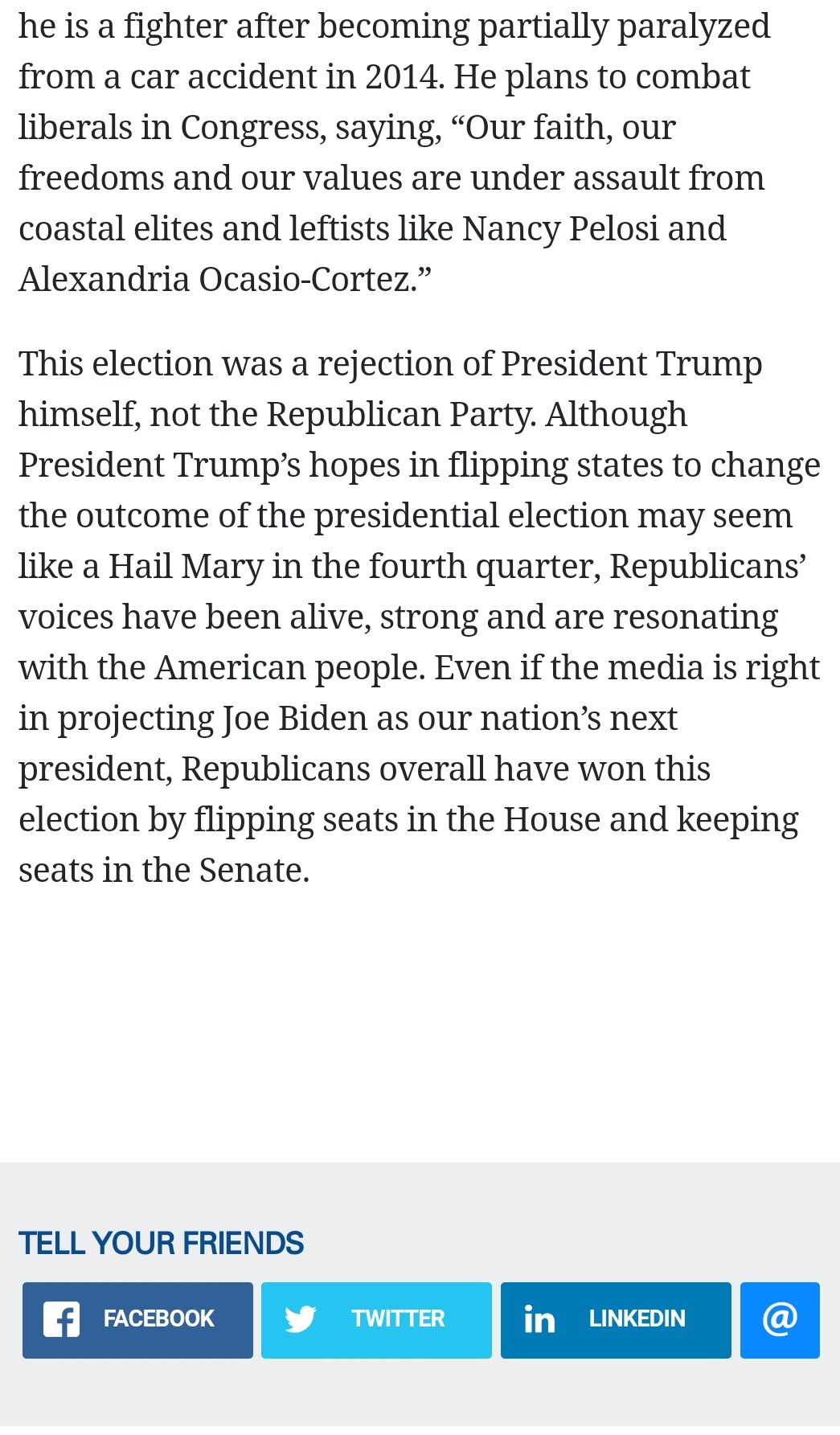 Deviney said he has resubmitted the op-ed with some revisions, but its abrupt removal was uncalled for — akin to censorship — noting editors had reviewed the piece and approved it prior to its publication.
"Now they are saying the sources are misleading and even if that were true, it's an opinion column," Deviney said via email. "Because The Ithacan pulled my story and accuse me of giving false statements, I now have people who haven't even read the original opinion piece calling me a liar, Nazi, racist, and even attacking my family on social media."
He said his commentary did not explicitly say that the election would flip to Trump if it wasn't for voter fraud, but simply raised questions regarding the legitimacy of the election process.
But what's been lost in the outrage, he added, was his op-ed's large focus on the strengths of the newly elected GOP lawmakers and how they increased diversity.
"I even said in my article that the election was a rejection of Trump, not the Republican Party," he said, adding that he also mentioned that although there may be voter fraud, Trump will still lose, likening his lawsuits to a fourth-quarter Hail Mary pass.
He also disputes the accusation that his piece was unfactual, citing the sources he used as Fox 5 Atlanta and The Heritage Foundation.
While Deviney said he has experienced pushback for his beliefs on campus, "I have never been subjected to this amount of harassment and scrutiny."
Editor's note: On Dec. 11, The Ithacan published Deviney's edited column. Click here to read it.
MORE: Majority of Republican students expect to self-censor in class this fall to avoid upsetting others: poll
Like The College Fix on Facebook / Follow us on Twitter