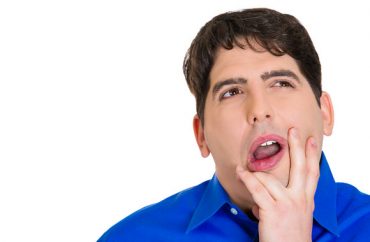 If classrooms are 'dominated by other identities,'  then 'the learning experience' might suffer
A student at an Ivy League university in New York City argues in a recent op-ed that ethnics studies courses are better when the students attending them are primarily of the ethnicity with which the class is concerned.
"[T]hese fine lines in balancing diversity are puzzling and contentious," writes Monica Gu, a sophomore at Columbia, in the student newspaper The Columbia Daily Spectator.
"Reconciling these two issues—pushing people to learn more about others' cultures while preventing the outsiders' domination of cultural studies—is difficult and, quite honestly, not always within our control," she continues.
Gu writes of attending two courses at Columbia—Latin American Politics and Intro to African-American Studies—and gaining "an understanding about other identities that I hadn't expected." She discovered that her learning experience in these classes was "enriched by being surrounded by a number of people who not only know more than I do about the topics at hand but also hold some personal connection to them."
This experience, Gu claims, functions as "an inversion of the daily experience of most minorities in white America; it gives those of us who don't belong to those groups a taste of what it's like to be the odd ones out, while being educated in a more nuanced way about another region or identity."
Of course, as an Asian-American, I also belong to a minority in this country. But I still find myself noticing how different my learning experience is when I'm put in a classroom with a significant number of peers who personally identify with the subject at hand. People like me, who don't belong to that identity, are more conscious of how much space they take in discussions. We learn to ask instead of assume, and we learn how to respectfully defer when necessary, to contribute our own perspective to the conversation only when it fits.

At a school with Global Core requirements and a dedication to increasing diversity, we frequently argue that we need to push ourselves to learn more about other cultures—this is a valid argument, of course. But just as I instinctively wonder why there aren't more non-black students in Intro to African-American Studies, I begin to think about the opposite: At what point would the class become so dominated by other identities that the learning experience provided by the significant presence of black students—the very learning experience that I've found so meaningful—would no longer exist?
"At Columbia," Gu claims, "you hear constant complaints about the white East Asian Languages and Cultures major who fetishizes Asian culture and insensitively asserts himself in the field without any personal connection to the region." This type of behavior, she writes, compels us to "be conscious of our own presences and perspectives."
"Issues of cultural insensitivity," Gu says, "arise when there is no longer the uncomfortable but necessary reminder that, if you don't belong to an identity, you have less authority to speak on it."
MORE: White male professors under fire, cited as obstacle to diversity and inclusion
MORE: San Francisco State students go on hunger strike over Ethnic Studies funding cuts
IMAGE: Shutterstock
Like The College Fix on Facebook / Follow us on Twitter