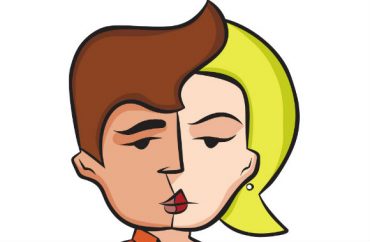 Student decries 'anger of conservative media'
A student op-ed in The Daily Texan, the University of Texas at Austin's student newspaper, recently called for the school to proceed with a campus program designed to raise "gender awareness" for "men and masculine-identified students at the school.
"Despite administrative uncertainty, many UT students know MasculinUT is vital to our campus," writes Emily Vernon in The Daily.
Vernon, an anthropology and writing and rhetoric student at the school, writes that the program was put on hold after "a slew of conservative outlets incorrectly claimed UT treats masculinity as a mental health issue. Although the University vehemently denies such intent, it has nonetheless called a steering committee to reassess MasculinUT and to 'assure the program's mission remains clearly defined'."
"The steering committee needs to prioritize the needs of students over the anger of conservative media, and their recommendations and subsequent implementation must uphold the program's original priorities," Vernon writes.
Though Vernon claims that the program was designed with "preventing sexual assault" in mind, archived webpages of the initiative show that MasculinUT was intended to have a much broader focus. In addition to preventing sexual assault, the program was meant to "provide a framework for men and masculine-identified students to develop a gender awareness that translates into positive contributions to their relationships on campus, relationships to their friends and families, and quality of life, including career goals."
As well, MasculinUT was meant to function as "a resource and support for students who want to learn more about their masculine gender identities, including students traditionally understood as male, as well as female, transgender, genderqueer, and non-binary students who embody a diversity of masculinities."
Prior to the program's temporary shuttering, MasculinUT also launched a poster campaign featuring various University of Texas students presenting what they claimed were alternative modes of masculinity. In one poster, a young man is shown with cartoon tears coming out of his eyes; in another, a student of indeterminate sex says that he or she "is masculine" but  that he or she also feels comfortable wearing makeup and a dress.
MORE: University's 'Healthy Masculinities' project put on hold
IMAGE: Daren Woodward / Shutterstock.com
Like The College Fix on Facebook / Follow us on Twitter