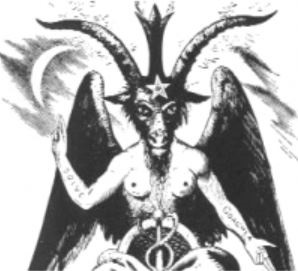 So this is creepy and troubling: A gay student Satanist group formed to combat a growing conservative movement at the University of Minnesota-Morris.
Apparently there is a bunch of "gay devil worshipers" on campus and they seek to battle the burgeoning of conservative voices at the school, Campus Reform reports, citing a Jan. 19 email it obtained from the new group to the school.
The email, with a subject line "gay devil worshipers for a better future," states the conservative movement is "abhorrent," adding as a tagline: "May the first of the fallen, Apollyon, Dragon, and lord of the pit bless you on this day."
In one of its first acts, the satan worshipers — who meet weekly on campus — created a newsletter that "mocks conservatives as bigots and groups them among necromancers in an article titled, '6 Reasons why Necromancy is Better than Bigotry,'" Campus Reform reported, adding:
The "Queer Devil Worshippers for a Better Future" is formally recognized by UMM as an official student group and its constitution was "submitted to the University of Minnesota, Morris Student Affairs Committee for approval." It appears the group's pending application was approved by the university since the group is now listed on the school's clubs and organizations page.

According to a copy of the group's constitution, all members must "recite the Infernal Oath." As part of the oath, members must oppose capitalism as a form of oppression.
This is about as twisted as it gets on campus, folks.
RELATED: Facebook page uses Christianity to mock conservative student journalists
Like The College Fix on Facebook / Follow us on Twitter