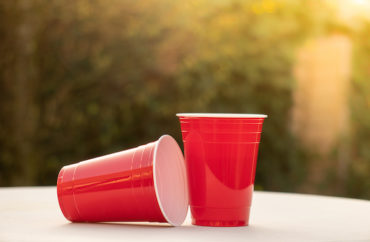 Says football games increase sexual assault
A student senator at the University of Southern California is advocating the university's purchase of "pro-consent" cups to be distributed at tailgate parties on football game days.
The undergraduate senator, Haley Garland, cited a study that claimed to have found a 41 percent increase in sexual assaults when a football game is played at a home stadium, The Daily Trojan reports. That increase is reportedly due to the greater amounts of alcohol consumed on those days.
Garland asked the Undergraduate Student Government for the funding of "800 reusable cups with consent friendly slogans such as 'consent is sexy'," The Trojan says. The cups would be passed out at pre-game tailgate parties.
From the report:
"I thought maybe a small way to kind of institute or to make people think about sexual assault about consent, during game days reserves, and increase of alcohol is putting a pro-consent statement on the cups," Garland said. "Something essentially that would bring people back to being respectable human beings."

Relationship and Sexual Violence Prevention and Services also created solo cups with pro-consent sayings last year, but were unable to distribute them to students due to restrictions related to USC departments handing out materials used for alcohol consumption.
One student senator asked of the project: "How would we measure success?" The Trojan did not report on whether or not he received an answer.
MORE: University offers students contradictory instructions on sexual consent
IMAGE: Pepijn van Bakel / Shutterstock.com
Like The College Fix on Facebook / Follow us on Twitter