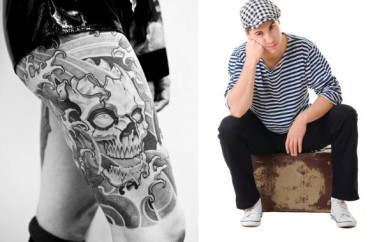 Earlier this year the student government at the private Southern California-based Pitzer College approved a tattoo club, allowing students to enjoy some subsidized ink and field trips to the local needle parlor.
But more recently, when students sought support to start up a "Yacht Club," the proposal was rejected, with campus leaders saying the term "yacht" is "offensive" and the sport too "exclusive," the Claremont Independent campus newspaper reports.
"Senators found the name 'Yacht Club' to have a particularly offensive association with Yacht Clubs and a recreation known for being exclusive," the Independent quoted a student senator as saying in an online explanation for denying the request. 
Students at Pitzer College had sought $5,000 from their student government in an effort to teach and promote boating and sailing.
Some students defended the decision to deny such a request, arguing online that "it doesn't matter what it is called, the club itself is a classist and inaccessible activity for people who are not wealthy" and "Pitzer's money would be going towards a luxurious classist, elitist yachting activity (alienating students on campus who are lower income) instead of going to support for example queer and trans people of color, disabled students, working class students, indigenous/Native American students, etc," the Independent reports.
Now students who sought to form the club are at a crossroads.
"I by no means want anyone to feel uncomfortable. I would just like a space on campus where we as students can enjoy and learn more about sailing, boating, the ocean, and sea chanteys," student Jordan Fox, who worked to launch the club, told the Independent. "[W]e are planning to change the name of the club or possibly drop the matter altogether."
Meanwhile, the Tattoo Club is busy "subsidizing transportation to tattooing locations, subsidizing the cost of the tattoos themselves, bringing speakers to the Claremont Colleges [which includes Pitzer], providing information about tattoo related locations and events, and hosting stick and poke parties! (just kidding)," according to its official proposal statement.
Like The College Fix on Facebook / Follow us on Twitter