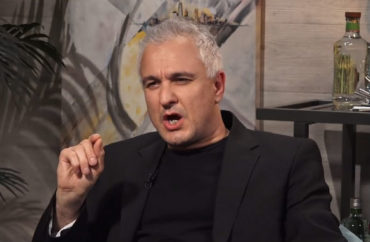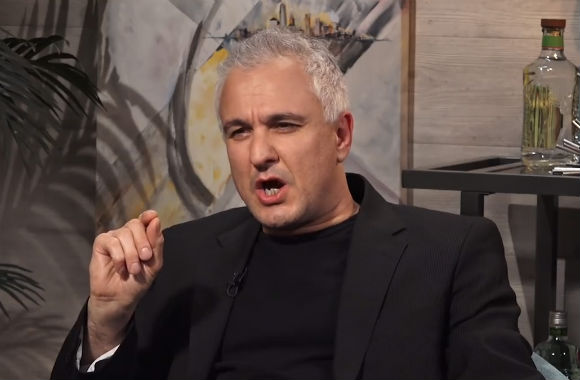 Boghossian helps us avoid 'following bandwagons and losing our minds to flights of fancy'
Portland State University, like the city in which it resides, has a reputation as a hotbed of far-left activism that's intolerant of insufficiently woke progressives.
Not all students fit this reputation. Some are even coming to the defense of the PSU philosophy professor whose "grievance studies" hoax publishing project got him punished by the administration, and who will likely face additional sanctions when another investigation concludes.
The public university's chapter of International Youth and Students for Social Equality published its interviews with students about Peter Boghossian on the World Socialist Web Site, of all places. (IYSSE is the student arm of the International Committee of the Fourth International, a Trotskyite organization that publishes WSWS.)
"Even though no tenured or adjunct faculty at PSU have come on record to defend Boghossian against retaliation, there exists a sentiment of support among students and staff who are disillusioned with identity politics," the club writes, using only first names for its interview subjects.
A pre-med student said the project's "dog-humping article and the fat body-building one" – both published by peer-reviewed journals – "were seriously funny, but it is also very serious. … It's good to know that someone is taking a risk to reveal that problem."
A former Boghossian student said the "counter-institutional" professor "doesn't come at you with an agenda, to make you believe his ways." Boghossian simply "believes there is a right and a wrong that exist without a religious backing":
We need people who are willing to kick the beehive, when something isn't working how it should be. … He hasn't hurt anybody. It does say something about PSU when they are going after Peter, of all people. We need black sheep at the universities, otherwise there's just a homogenous set of ideas.
"He is the only professor I've had that I disagreed with, but the way that he presented his reasoning, it was, like, undeniable," another former Boghossian student said. Without naming her major, she said the fact that so many hoax articles got published "makes me feel like my degree is so invalid."
The student also agreed with the club that "affluent and privileged sections of the middle class" are the most opposed to Boghossian because they most strongly embrace "subjective identity politics."
MORE: Scholars blast PSU for punishing Boghossian – he's just 'stress-testing' standards
Universities need more professors like the "genius" Boghossian, said another former student studying public health, "to make sure logic and intelligent thought is not lost in the angst of popular politics":
We need people like him at PSU so that we can still pursue social justice, without following bandwagons and losing our minds to flights of fancy through our emotions.
A sociology student praised "the idea of someone challenging the semi-religious beliefs that self-titled liberals hold … PSU's response was that it would be too difficult to fix it, so they would rather embarrass and threaten him."
A computer science student called the hoax articles "so absurd that they shouldn't have been published, let alone praised," and the attacks on Boghossian "speaks volumes of how far the academia has fallen for various reasons. He should still be welcomed by the university for making an important critique to better research as a whole."
The most hilarious response might come from another Boghossian student, who called the professor "my favorite teacher ever" and praised him for "taking risks and bringing in diversity":
My very first time at Portland State, I had to take a pop culture class and we had to write an essay on homoerotic relationships between Spock and Captain Kirk in Star Trek and learn about porn fan fiction. I was like, "What is this school?" The professor was from gender studies, which I don't have any issues with gender studies but just the way that it's being taught. It's not doing the topic justice.
There are more interviews. Read the WSWS article.
MORE: Anonymous professors attack Boghossian as threat to PSU
IMAGE: The Rubin Report/YouTube
Like The College Fix on Facebook / Follow us on Twitter