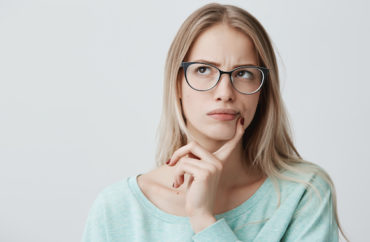 For the sake of 'inclusivity'
Students at Washington University in St. Louis recently struck a blow for inclusivity when they made a thematic change to the popular play "The Vagina Monologues," dropping the show's focus on vaginas in favor of more generalized monologue-based performances.
The student performers "spoke 20 different pieces, all centering around sexuality, sexual violence, body image and more," the student newspaper Student Life reports.
The new title of the play was "[Blank] Monologues." The performance was "able to create an environment where experiences surrounding sexuality, body image and vaginas could be freely discussed without judgement," one student told the newspaper.
This year, proceeds from "[Blank] Monologues" support Metro Trans Umbrella Group (MTUG), a nonprofit that works to build an inclusive community for trans, genderqueer, androgynous, intersex and allies in the St. Louis area. Having a vagina and being a woman are not mutually exclusive, and lessons learned during the performance are important for everyone, no matter their gender identity. Cis-gender women are not the only people affected by sexuality stigma. By supporting MTUG and rebranding from "Vagina Monologues" to "[Blank] Monologues," this performance was welcoming to a more diverse group of viewers. This move was deliberate and effective, as more students than ever felt deeply affected by the words spoken.
On the event page on the school's website, the play is advertised with a logo that appears to be a mashup of both male and female genitalia.
Read the school newspaper's report here.
MORE: Princeton's 'Vagina Monologues' covers 'small segment' of all genders' vaginas 
IMAGE: Cookie Studio / Shutterstock.com
Like The College Fix on Facebook / Follow us on Twitter