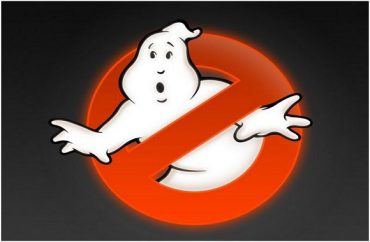 A group of conservative students were blocked from hosting a "Funeral For Halloween" at the University of Redlands due to an administrator's concerns that such a display would cause "emotional and psychological harm" to the campus community.
In an email to the University of Redlands' Young Americans for Freedom's chapter, Assistant Director of Student Activities Dan Burfeind told the students they could not host their event because it was not clearly labeled as satire. He wrote the "program and flyer you presented to us will leave [sic] to emotional and psychological harm to students, especially given the current campus climate. We feel the best way for your message to be conveyed is via a protest with clear intent."
The alleged controversial flyer the student group wanted to tout, a copy of which was published by YAF's New Guard blog, stated in part: "It is with heavy hearts that we announce the untimely death of Halloween, a beloved holiday celebrated eagerly by adults and children every year October 31 for generations."
"Halloween was murdered in cold blood by political correctness, a suspect also charged in the death of Cinco de Mayo, Harambe memes, stand-up comedy, and a variety of hilariously themed college parties," the YAF flyer continued. "… Halloween is survived by other holidays, including Groundhogs Day, Valentine's Day and the Fourth of July. Unfortunately, however, the same cannot be said for Thanksgiving, Columbus Day, and Christmas, all of which are rapidly falling victim to Political Correctness's ruthless reign of terror."
YAF spokeswoman Emily Jashinsky points out on The New Guard that the decision to block YAF's "Funeral For Halloween" stands in opposition to a campus policy which states that "the university supports the rights of students to express their viewpoints in a peaceful manner that neither includes destruction of property nor hinders the operations of the university."
Jashinsky also takes issue with a subsequent email Burfeind sent to the YAF students in an attempt to clarify his denial, which stated in part: "If you would like to have protest with a clearer message, like 'PC culture needs to end' or something to that effect that you can. The intent of your protest should be to educate not to insight frustration/anger in people."
She notes that campus leadership appears hypocritical in more ways than one.
"The implication of Burfein's message seems to be at odds with his school's own free speech policy, essentially arguing that any demonstration that incites 'frustration/anger' in students is not allowed," Jashinsky points out. "Of course, it's highly unlikely Burfeind would ever enforce these selective and narrow restrictions on a liberal group proposing to host an event that could cause 'frustration' or 'anger' in conservative students."
According to Jashinsky, other YAF chapters across America were able to host their funeral for Halloween.
MORE: Conservative student group plans 'Funeral for Halloween' to protest PC attack on costumes
Like The College Fix on Facebook / Follow us on Twitter