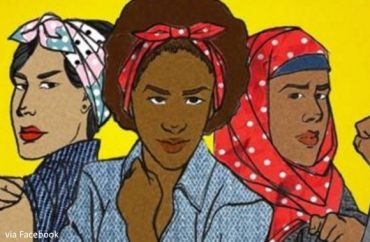 A group of progressive students at Marquette University are upset that conservative firebrand Ben Shapiro is scheduled to speak on campus later this week, citing "Black History Month" as one reason why his presence is an insult and threat.
In a letter, the students have called on President Michael Lovell to denounce Shapiro's visit, saying he believes America is post-racial yet his talk is taking place during Black History Month, interrupting the observance.
The letter, obtained by Young America's Foundation, which is hosting the speech, calls on Lovell to "stand up for those who are marginalized."
The letter also asks a series of rhetorical questions regarding Shapiro's stance on race, such as: "Ben Shapiro believes racism is no longer an issue for People of Color. How will you explain to Students of Color that the discrimination and microaggressions they experience daily is not an illusion?" and "Ben Shapiro questions the truth that every person is deserving of dignity and respect. How will you maintain the values of Marquette University while hateful rhetoric against certain students is being perpetuated at University-sanctioned events?"
The foundation, on its website, points out that "liberal student activists at Marquette are threatened that the school's YAF chapter is bringing Shapiro to campus because he invalidates the experiences of their microaggressions."
This is not the only controversy surrounding Shapiro's visit, slated for Feb. 8. A series of screenshots obtained by the foundation also show that "multiple members of the university's staff, including a director of diversity," actively engaged in a plot to rob students of the ability to attend the lecture, the group reports on its New Guard website.
The effort centered on an attempt to reserve seats for non-students so students could not attend.
In a statement to The College Fix, Marquette University spokesman Brian Dorrington said campus officials have worked with Young Americans for Freedom to assist them with their event.
"Student Affairs staff members approved their event before Christmas break without changes, met with them in person to help with event logistics, approved their publicity and met their desire to find a venue with increased capacity," he said.
As for the effort to derail audience admittance into the event, Dorrington said "we have addressed this issue internally and will work to make sure that interested attendees have an opportunity to see Ben Shapiro on February 8."
Christina Nelson, an employee involved in the audience scheme, declined to answer questions from The College Fix.
MORE: Marquette employee caught trying to keep conservatives from seeing Ben Shapiro lecture
MORE: Apologize or you're fired, Marquette tells conservative prof
Like The College Fix on Facebook / Follow us on Twitter
IMAGE: Facebook screenshot