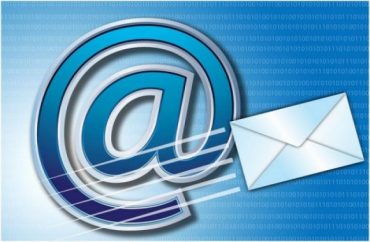 A new study by various university researchers has found people are less likely to respond to an email if they believe the sender is a black person.
EurekAlert! notes the study, published in Proceedings of the National Academy of Sciences, considered whether some 250,000 recipients clicked on a link within a pair of emails to a survey on "contemporary political issues."
The two emails, sent a few weeks apart, came from senders with an "ostensibly Black name" (such as "Dominique Washington, Andre Jefferson and Willie Washington") and an "ostensibly white name" ("Christopher Schmidt, Nicholas Austin and Zachary Fitzpatrick").
The subject of the email read "Important National Voter Survey" with the linked survey beginning with the question "Are you currently registered to vote?"
Researchers say the sender's name did not affect whether the email was labeled as spam. Recipients spanned several demographic groups, including Asians and Hispanics.
Ray Block, who teaches political science and African-American Studies at Penn State University, said the study's results "help illustrate the day-to-day discriminations that people of color often face."
MORE: Fordham University bans emails that 'insult' or 'embarrass' people
"It's the microaggressions and indignities that add up over the course of a person's life," Block said. "Microaggressions are little things that need to be considered, because we think the little things matter."
"A lot of prior studies on racial beliefs have been attitudinal, where researchers asked people about their feelings about minority groups," Block said. "But in those types of studies, people will often hide or not be truly honest about their beliefs. Our measure of discrimination is behavioral. We didn't care about what people said, we cared about what people did."

Overall, 1.6 percent of the participants responded to the sender assumed to be white and 1.4 percent responded to the sender assumed to be Black. This translated to the Black sender receiving 3,620 responses and the white sender receiving 4,007 responses. This meant that the chance of the white sender receiving a response was about 15.5 percent higher than the chance of the Black sender receiving a response.

"Our definition of discrimination had nothing to do with ill intent and everything to do with disproportionate treatment in some kind of way," Block said. "And we did find that. Additionally, we still found that result when breaking it down by geographic region. People might assume discrimination may be worse in certain parts of the country, but we didn't find that."
Block dubs the study results "paper cut" discrimination, and says they show what "Black people in the United States face in day-to-day interactions with their fellow citizens."
Read the article, study synopsis and study supplement.
MORE: U. Colorado-Denver ditches ban on email that 'might' offend 'ordinary' people
IMAGE: JASE Group LLC / Flickr.com
Like The College Fix on Facebook / Follow us on Twitter