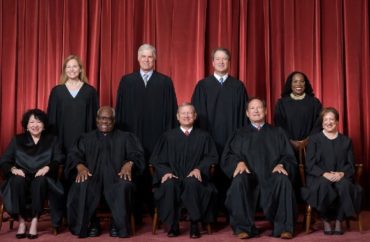 Supreme Court will decide if the bailout program was created legally
President Joe Biden's administration now will have to defend its student loan bailout program a second time in front of the Supreme Court of the United States.
SCOTUS agreed on Monday to hear a second challenge on the legality of the bailout. The announcement follows a decision several weeks ago for SCOTUS to hear a different challenge. "Both cases will be argued in late February or early March," Supreme Court reporter Amy Howe reported.
Department of Education v. Myra Brown is a case brought by conservative group Job Creators Network that challenges Biden's authority to create the bailout. His administration relied on a 9/11-era law that allowed for emergency debt waivers and cited COVID-19 as the impetus.
CBS News reported:
[T]he student loan forgiveness program quickly was challenged in federal courts, including by the two Texas borrowers, Brown and [Alexander] Taylor. Brown is not eligible for relief under Mr. Biden's plan, as her loans are held by commercial entities, while Taylor is eligible for $10,000 in loan forgiveness.

The two alleged in their lawsuit against the Department of Education and Cardona that he improperly promulgated the plan without notice-and-comment rulemaking, depriving them of the opportunity to comment on the program.
The Biden administration removed the bailout portal from the Department of Education website after Texas federal judge Mark Pittman struck the initiative down last month as part of his ruling on the Job Creators Network lawsuit.
MORE: Student loan borrowers will spend funds on drugs and alcohol
IMAGE: Supreme Court of the United States
Like The College Fix on Facebook / Follow us on Twitter