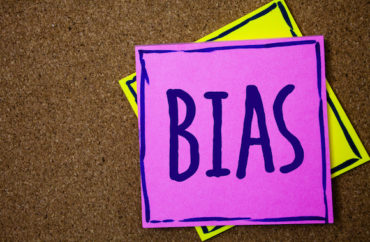 Conservatives also uncomfortable voicing their opinions in class
Over a third of female students in Harvard's Government Department report that their work in that department is limited by their gender, according to a survey commissioned by a committee tasked with assessing the department's culture.
Even higher numbers of conservative respondents, meanwhile, reported the same thing.
The anonymous survey was commissioned "after more than 20 women publicly accused Government Professor Emeritus Jorge I. Dominguez of incidents of sexual misconduct spanning nearly 40 years," The Harvard Crimson reports. A specially-created "climate change committee" was in charge of administering the survey.
Data from the study suggest high levels of disparate treatment against women in the department. Over 30 percent of women said that "[their] work or study is limited / negatively-affected by [their] gender." Nearly ten percent of female respondents felt "strongly" that this was the case.
The number of conservative students who report a similar climate was even higher. Roughly 60 percent of of conservative respondents said that their "political views" had had a negative effect on their experience in the department. Less than 10 percent of liberals responded the same way.
Political homogeneity is an ongoing phenomenon in higher education. At Yale University, for instance, more freshmen this year identify as LGBTQ than as conservative.
The survey also reports that 30 percent of conservative respondents were "uncomfortable voicing [their] opinion in a classroom setting."
Read The Crimson's report here, and the survey results here.
MORE: Only 7 percent of Yale professors identify as conservative, survey finds
IMAGE: Artur Szczybylo / Shutterstock.com
Like The College Fix on Facebook / Follow us on Twitter