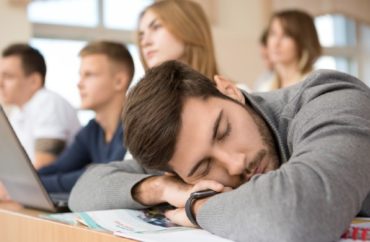 Requiring students to talk about 'identities' and 'stereotypes' not a big hit at Syracuse
Syracuse University students are not interested in a mandatory diversity course, with some criticizing it as too focused on finger pointing and singling out individuals.
"While Syracuse University structures its First-Year Seminar 101 course around students sharing their experiences with their cultures and identities, students taking the course said nobody wants to speak," The Daily Orange reported. "In some classes, students said they don't know each other's names."
One student raised concerns that the focus on privilege and identity alienates students.
The campus paper reported:
First-year finance major Julia Moreno said many of the ways the course attempts to engage experience-based discussion end up having a negative effect. Questions revolving around exploring identities can make students feel singled out, she said.

"Every single question is about you," Moreno said. "'What are your identities? What are your privileges? What stereotypes do you have in your brain? What do you think about?' But nobody wants to share that because a lot of it's really personal."
Another student questioned why the course, focused on new Syracuse students, does not help them with socializing or "navigating" the university.
"Gita Goldberg, a transfer student and junior communications and rhetorical studies major, said the class doesn't achieve what she would expect from an introductory course intended for new students," the paper reported. "She said FYS has not covered subject matters focused on introducing students to SU and helping them navigate their first semester at university like she expected it would."
Other universities have struggled to deliver an engaging diversity course. For example, Saint Joseph's University in Philadelphia had to mandate its diversity course due to low enrollment.
The faculty senate voted in favor of requiring students to take the course and the university will likely approve that request. Enrollment flourished in fall 2021 when students were told they would need to take the class but dropped in the following semester once the requirement fell through, as previously reported by The College Fix.
MORE: University of Nebraska CRT opponent wins governor's race
IMAGE: Nestor Rizhniak/Shutterstock
Like The College Fix on Facebook / Follow us on Twitter