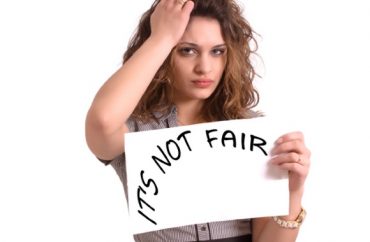 Some Syracuse University athletes are not happy that a field hockey player has been a second chance following a youthful — and racial — indiscretion.
According to The Daily Orange, as a high school junior Charlotte de Vries used the N-word in an Instagram post. This resulted in her losing a scholarship to the University of North Carolina; however, Syracuse accepted her a year later.
During Syracuse's race protests just prior to COVID-19-related lockdowns, de Vries' two-year-old post "resurfaced" via the #NotAgainSU Instagram account. This led to the African Student Union demanding "immediate disciplinary action."
The university noted de Vries had "demonstrated deep and genuine remorse" and had gone through diversity and "cultural sensitivity" training.
This was insufficient, however, for some of de Vries' fellow Syracuse athletes. Non-punitive disciplinary measures like restorative justice don't seem to apply to white students who commit racial infractions.
Making that very point was recent SU graduate Gabrielle Cooper, who had played women's basketball. She said she felt "disrespected" by the university's treatment of de Vries: "A lot of things deserve a second chance. People should get another shot on a lot of things. That's not one of them."
Cooper contends she didn't have "the privilege of second chances," noting that if she had made a mistake like de Vries' "it could've been [her] life."
For a racial slur?
Madison Falzon, a former Syracuse rower who is Black, said she was "disappointed but not surprised" by the de Vries video. SU isn't setting the right precedent by accepting students like de Vries given the recent campus climate, she said. …

"Because it's more than just, 'Oh she had an oopsie,'" Falzon said. "It actually changes how people feel on campus and the safety of some athletes. Just seeing that makes people feel unwelcome and somewhat threatened."

[O]ne current SU athlete, who is white, said he wished the administration had been more open about de Vries with its athletes and student body. The athlete, who asked to remain anonymous due to his current association with Syracuse, said the administration's response to students protesting systemic injustices has been harsh, considering how SU handled de Vries' actions.

"There's a clear contrast, somehow," the athlete said. "You're essentially proving their point that marginalized groups don't have the power in these situations. It seems like the administration continues to play into these systems people are fighting against."
According to de Vries' mother, along with diversity training Charlotte also did community service and wrote her college essay about her "life lesson."
Charlotte told the DO "I want to be part of a sustainable change and I will use myself as an example of someone who was wrong and is committed to making our nation better as a result."
MORE: Syracuse promises to punish students for witnessing 'acts of hate'
MORE: Syracuse invented evidence to find fraternity guilty of racial slur: lawsuit
IMAGE: Shutterstock.com
Like The College Fix on Facebook / Follow us on Twitter