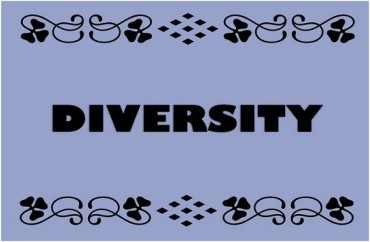 Almost 150 faculty members at Syracuse University have signed on to a letter requesting increased investment in diversity courses after numerous "hate" incidents rattled the campus.
Following instances of anti-Asian and anti-black graffiti, and a "white supremacist manifesto" allegedly sent to students' phones, campus activists called for the right to deny a potential roommate based on his/her race, more counselors, more safe spaces, a "unified" multicultural curriculum, and … more Chinese food options.
Professors such as letter co-author Biko Gray want still more.
According to WSYR-TV, Gray wants a curriculum that will emphasize "critical thinking, creativity, and ethical sensibilities that would encourage students to be more thoughtful and responsible." (Gray claimed, after all, that the anti-Asian slurs tuned a dormitory into "a space of sheer terror.")
Indeed, the faculty letter states the hate incidents "clarified" that Syracuse "suffers from […] a woeful lack of attention to, if not outright neglect of, the critical, conceptual, and ethical importance of the humanities, arts, and social sciences."
In response, the Syracuse Board of Trustees said it would have an independent panel review "the current framework for diversity and inclusion."
But for Gray, a professor of religion whose research concentrates "on the connection between race, subjectivity, religion, and embodiment," this reply was "ineffective" as it "refuses to address the specific concerns of students and faculty."
History professor Margaret Thompson, who approaches research from "an explicitly feminist perspective," agreed with her colleague, saying "I don't think it's enough. I think it's a response, I don't think it's the response."
Speaking about the core curriculum the 148 faculty members are pushing for, Gray said, "This won't end discrimination, but no student can feign ignorance if they're required to take courses in the humanities, arts, and social sciences."

The University cannot confirm if the Independent Advisory Panel is a direct response to the letter, but a spokesperson said the decision came after numerous student and faculty requests.

After calls for his resignation, Chancellor Kent Syverud responded Wednesday.

"The most common thing I've been told by everyone I've talked to in the last three weeks is a common resolve to make this a world-class university that models inclusion for all people," Syverud said. "I just want to say that's hard to do in the current environment, and I don't intend to walk away from that responsibility."
Read the full letter:
MORE: Syracuse white supremacist manifesto 'was probably a hoax'
MORE: Syracuse U. students, faculty continue to up the demand ante
IMAGE: Ron Mader / Flickr.com
Like The College Fix on Facebook / Follow us on Twitter